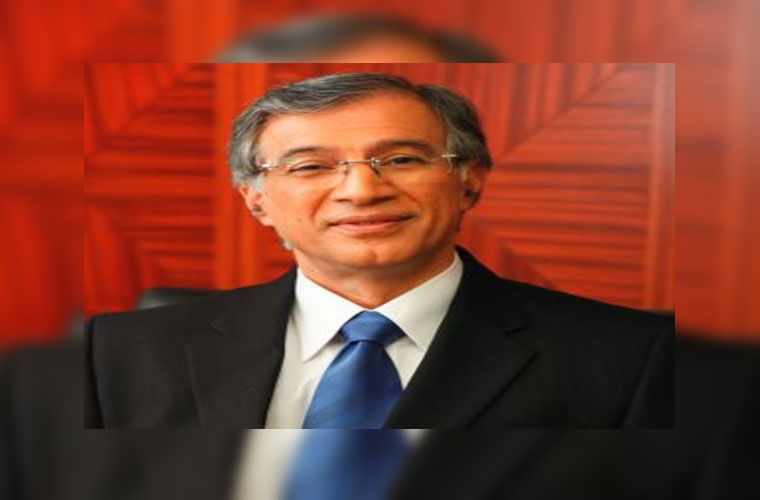 Mumbai, Maharashtra, India
Any paradigm change brings about positive impact which might take some time before the advantages become apparent, and Indian real estate will reap the benefits of the various policy initiatives and economic reforms, said Dr. Niranjan Hiranandani, Co-founder & Chairman, Hiranandani Group. Addressing stake-holders at the at the NAR India 9th Annual Convention, which was held in Mumbai on September 11th and 12th, 2017, he highlighted the positive times that lie ahead for Indian real estate.
Despite one scenario which suggests challenging times for the economy in general and real estate in particular, Dr. Niranjan Hiranandani pointed out that the Indian Economic Growth Story appears to be moving in the right direction. India's GDP continues to grow, and the real estate sector will be the major contributor given its ability to provide jobs, both unskilled as also skilled. Prime Minister Narendra Modi's initiatives including '100 Smart Cities' as also 'Housing for All by 2022' are perfectly aligned to make an impact on the Indian economy, there is a need to focus on ways and means to ensure time-bound implementation – perhaps, a section of bureaucrats need to re-align their priorities, speed up activities and pro-actively carry out initiatives which are in sync with the new policies and laws, in order to achieve the goals. "The success story of the Prime Minister's initiatives will be written with the Public Private Partnership (PPP) model," he added.
A slow-down as regards new launches, high land prices and high level of taxation on real estate transactions were the three important challenges which Dr. Niranjan Hiranandani touched upon during his address at the NAR India 9th Annual Convention. He pointed out that high land prices would not reduce unless the Government introduced moves that would rectify the scenario vis-à-vis land prices. The second point he mentioned was that taxation on real estate transactions was as high as 30 per cent even under the GST regime, the aim of GST to subsume high level of taxation into a lower, single rate has not happened and thirdly, the impact of high land prices and high taxation on real estate transactions under the GST regime has resulted in volume of transactions having come down.
Indian real estate is witnessing a 'systems re-boot' that began with demonetization, the legislation on benami properties, RERA Act and, the Goods & Services Tax. Real estate sector will benefit owing to the cumulative effect from reformist and progressive policies. These reforms, in the long term, will surely reinforce trust and enhance assurance among the home buyers and enable healthy growth of the real estate industry in India. One way of looking at these four 'reforms' is comparing these to a tsunami. In the long run, things will definitely improve, but in the short run, real estate is faced with challenges, he pointed out.
Expressing hope that land prices would come down – once 'production' in real estate exceeds 'consumption', he said it was a matter of concern for all stakeholders in real estate that new launches were slow during the past six quarters – perhaps, he said, this translates into demand being met by existing housing stock.
Dr. Niranjan Hiranandani stressed on the need to reduce land prices as also the tax component and the need to bring in introspective measure to redefine the impact of RERA rules on ongoing projects. "Indian real estate seems to be very bullish when one looks at the near future; and real estate developers need to adapt to the changes and cater to the demand," he concluded.
Subscribe To Our Newsletter