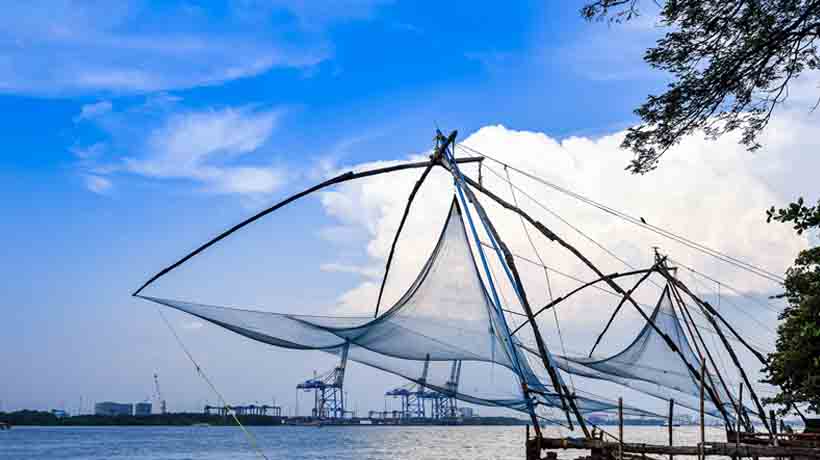 Kochi: Chinese nets were brought to Kerala by noted Chinese explorer Zheng He about 500 years back are still noticeable though very few in numbers.
Known as 'Cheenawala' in local parlance, the net was widely used by fishermen in the backwaters, rivulets and other water bodies until a few years ago.
Increase in use of mechanised vessels led to Chinese nets losing their prominence, a Fort Kochi resident Ruben said.
Despite all odds, it continued to remain an integral part of the State's heritage.
Interestingly, Chinese nets turned out to be money spinner for those operating them in global tourism destination of Fort Kochi.
Rather the numbers have gone up here, he said. Fish caught using them are bought as hot cakes by foreign tourists at premium rate.
Most of the hotels and homestays have kitchen facility to enable tourists to cook food suiting their taste, Ruben said. However, Chinese nets started disappearing from other regions as it turned out to be unviable.
Factors that it made it unpopular were lack of knowledge to maintain them. Originally made of wood, steel pipes have come as an alternative and they are long lasting.
Of late, private homes have started taking interest in setting up Chinese nets so as to have the privilege to catch fresh fish and relish it safe.
It has become a to trend to set up Chinese nets in houses situated on the banks of rivers.
Subscribe To Our Newsletter