Here is some good news for flyers in the kongu belt. Air India Express has announced a non-stop flights from Coimbatore to New Delhi and Singapore beginning November 18.
The announcement has gladdened the trade and industrial bodies. Confederation of Indian Industry said it was a pleasant surprise and thanked Civil Aviation Minister Ashok Gajapathi Raju and Tamil Nadu Chief Minister Edappadi K Palaniswami.
In a statement, the Tamil Nadu CII said the long-standing demand for connectivity between Coimbatore and Singapore has been fulfilled. "It is a boon for travellers from Coimbatore region; both business and leisure. It will certainly open up immense business and tourism opportunities," it said, requesting for a direct flight connectivity to cities in the Middle East.
Its chairman P Ravichandran said the direct flight to New Delhi is proposed to connect with Air India flights to USA and Japan with timings convenient for businessmen travelling from the region.
He added that this flight connectivity to New Delhi will be very advantageous in terms of fares, baggage check-in, refreshments and convenient journey timings.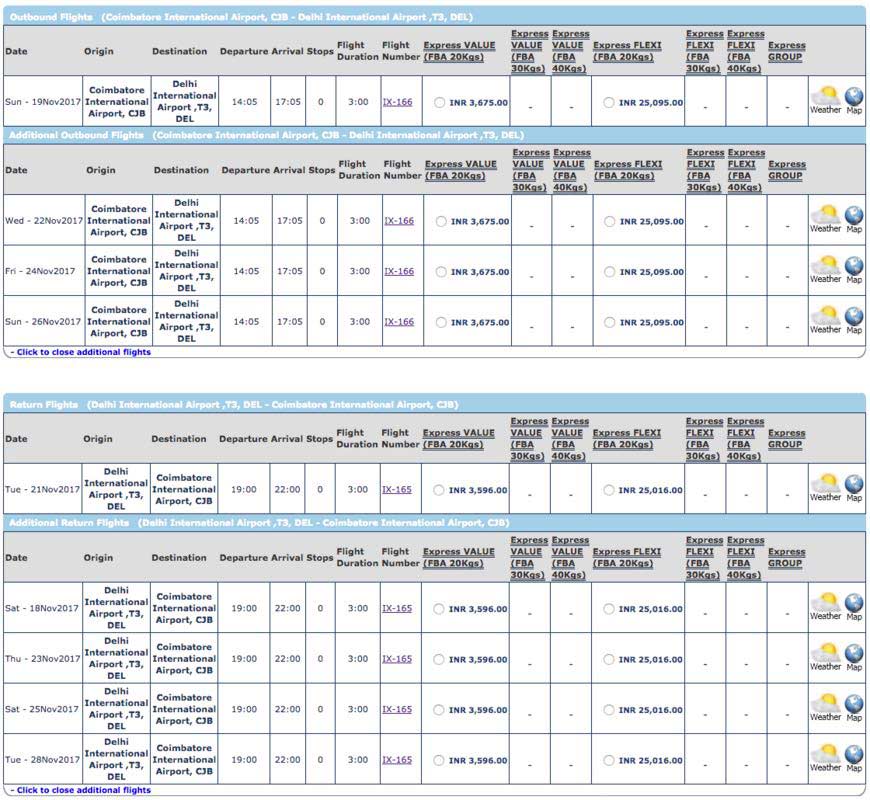 With respect to Singapore service, Ramesh mentioned that this flight will certainly increase the number of travellers to Singapore and Australia. He pointed out that Silk Air which has been operating for many years is enjoying a fantastic occupancy levels though the fair is on the higher side. "This new service by Air India Express will provide a healthy competition to the existing SilkAir flights which will certainly bring down the fares and will provide options for people travelling east," he said.
Kongu Global Forum (KGF) said the service would significantly help passengers from Seven district of Western Parts of Tamil Nadu. "Besides Coimbatore, Tirupur, Karur, Nilgiris, Salem, Erode and Namakkal, the passengers from Palakkad in Kerala would also get connected internationally," KGF Chairman A Shaktivel and Convenor Vanitha Mohan said.
Persistent efforts of the Forum during last few months have started yielding results whereby Coimbatore passengers from seven districts have more connections to Singapore and more importantly they also get connected to several international destinations from New Delhi besides cutting short transit time and costs.
The take off and landing times at New Delhi have been carefully scheduled keeping in mind the convenience of Air India Express passengers flying in and out of New Delhi terminal-3, they said.
Subscribe To Our Newsletter