State BJP vice-president Vanathi Srinivasan initiated the Kulathupalayam pond-cleaning at Thondamuthur today and said, "We are concerned about the sewage and solid waste management."
He told The Covai Post, "In March, on behalf of the BJP, I headed the 'thaagam theerkum thamarai yathirai' here. We wanted the government to desilt the water bodies in Coimbatore. We met lakhs of people, got their signatures and submitted a memorandum to the Chief Minister. We then desilted a 20acre pond."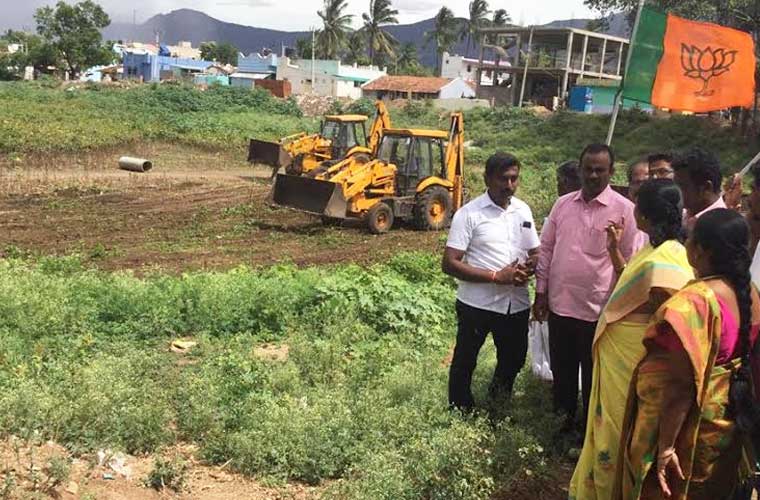 It is after this that Madras Fertilisers Ltd., under its CSR scheme, allotted money for this project and NGO Siruthuli gave technical assistance.
"Water recharge will be useful for farmers around this area. It will also increase the ground water level," said one of the volunteers.
The Kulathupalayam pond cleaning is expected to end in two to three days.
Subscribe To Our Newsletter