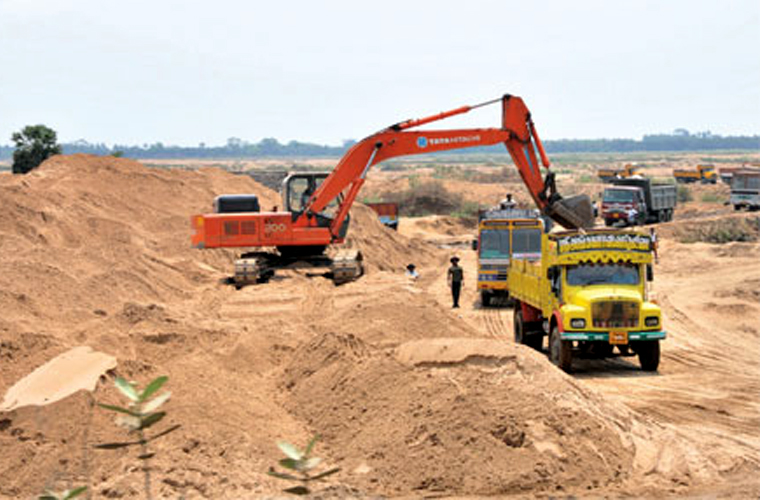 A large section of builders have been squaring blaming stigma for creating a demand for river sand for construction purposes. This has not only banished the Government order issued by the former Chief Minister Jayalalithaa's regime, but has also sidelined the manufactured sand (M sand) from the State's construction industry.
Even as a large section of the public blames mining for depletion of sand resources from river beds and resultant failure of the rivers to hold water, it is the desire to construct houses using river sand that has led to indiscriminate mining leaving most of the State riverbeds dry even of sand.
As a result, sand price has sky rocketed, despite the fact that M sand is not only cheaper, but of better quality, say experts who point out that more than 10 sand units had to close down in the State owing lack of material.
While the price of M sand is around Rs 50 per cubic feet, that of river sand is close to Rs 90 in areas like Coimbatore and much higher in Chennai.
According to reports, of the 38 sand mines in the State, only 10 are functioning now and some closed down on Saturday.
The change should first come from the Government which should takem said R. Radhakrishnan, Past President of Builders Association of India (BAI). Government officials were hesitating in using the M sand, thereby failing to set a proper example.
"When people are not aware of a particular change, it is the duty of the State to educate people and that happens when you start to change. If the Government continues to rebuke its own order by carrying out construction with river sand, things will only turn worse changes," he said.
BAI Coimbatore chairman K. Rajavel said the reach of M sand in the State had been relatively poor compared with other States because of approach of officials.
The lack of demand for M sand has also reduced the production in Coimbatore with only four to five units functioning. This is despite a huge demand for sand in the district. "The scenario is the same all over the State," he opined.
Rajesh Goyal, Chairman and Managing Director of Hindustan Prefab Limited, said that public should start adopting eco-friendly construction products to save natural resources. "There are many products being made that would give quality products, including M sand. But if people are not ready to use them, we are forced to deplete our resources," he told the Covai Post.
S. Kanagasundaram, a City-based activist, said people should get rid of the stigma and start using M sand. "This will not only make the construction stronger, but also reduce the price of raw materials and save the environment, especially our river beds," he added.
Subscribe To Our Newsletter