Coimbatore ARC Foundation, targeting adoption of 100 school libraries in Coimbatore Corporation, has begun this year's book donation campaign.
The initiative started way back in October 2015 as a tribute to former President APJ Abdul Kalam. Over two years, it has succeeded in adopting 20 libraries. The target set it 1 lakh books so that there can be 1,000 for each library.
Foundation volunteers have asked people to donate books, new or gently used ones, to help local children. The entire collection is to be donated to the Dr Kalam libraries in 100 local government and
corporation schools.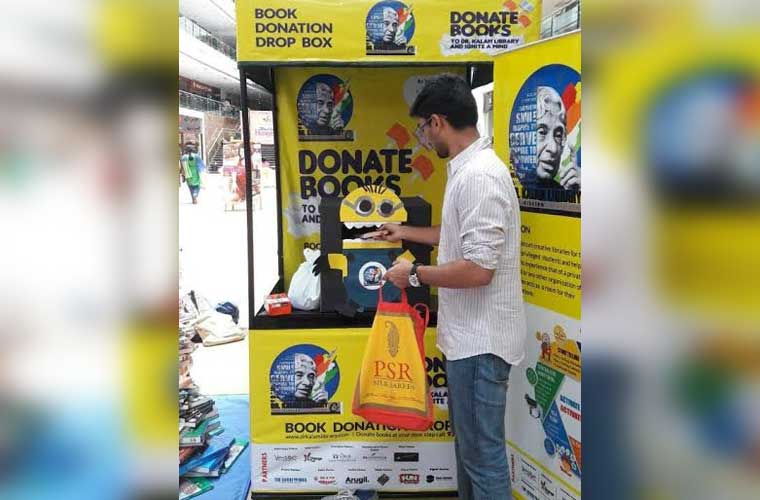 Volunteers said people can donate story books, picture books, dictionary's, inspirational books, puzzles, fictional and non-fictional ones, including audio books, inspiring movie videos and educational CDs. Organisers have requested the public not to donate magazines and text books. Anyone wanting to make a donation can drop the books at Brookfeilds Mall between May 27 and June 4. In case they need the books to be collected from their place, they can call +91 93 64 123 123.
"The donation campaign is being led by the Arc Foundation along with the Coimbatore Corporation. We collect books from the public and deliver them to local schools as tribute to Abdul Kalam," volunteer Baranitharan S said.
For adoption of a library, the foundation spends around Rs 20,000. On adoption, the walls are painted and the floor redone to make them attractive. Racks are installed for keeping the books. Support is being got from abroad also, said another volunteer Sudharshana.S.
As part of the campaign, the foundation has been holding several events that included the 'Gift Organ, Give Life' last year which broke a Guinness Record. It had a record 13,000 people registered, breaking the previous one of 10,000, she added.
Subscribe To Our Newsletter