Corporation Commissioner Dr. K. Vijayakarthikeyan today inspected various civic work carried out in Ward 46 at Sitha thotam, Rajanaidu Sandu and Krishnaraj Colony areas that fall under the North Zone of the Corporation.
He also made surprise checks at several houses in the area and advised people to prevent water stagnation to avoid breeding of mosquitoes.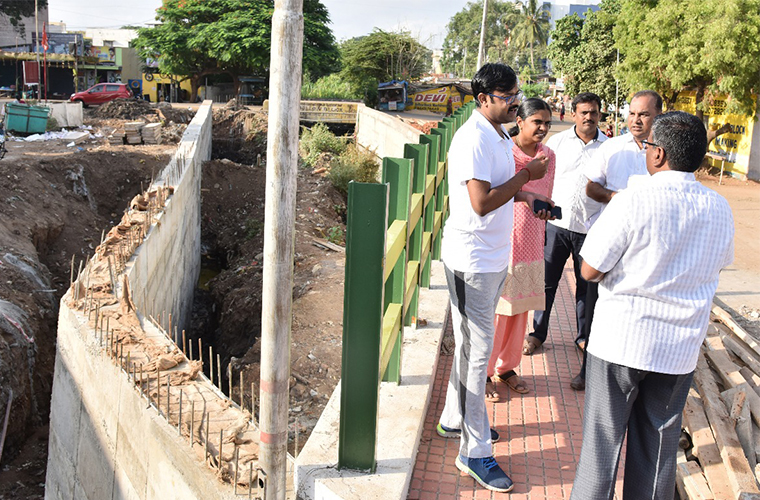 The Commissioner also urged the sanitary workers to maintain hygiene by cleaning the drainage channels regularly.
He also treated the water tanks at households with abate liquid to control breeding of mosquitoes.
He also inspected the construction of bridges in those areas for which the State Government has sanctioned Rs. 75 lakhs. Meanwhile he got petitions from the people and asked officials to take action on them based on priority.
Subscribe To Our Newsletter