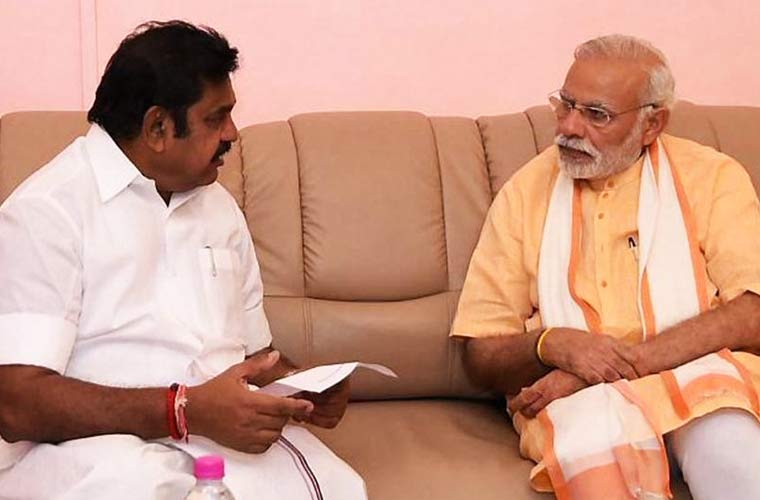 Chennai: Chief Minister Edappadi K Palaniswami has urged the Centre to take steps immediately for the release of Indian fishermen apprehended by the Sri Lankan Navy.
In a letter to Prime Minister Narendra Modi, Palaniswami asked the Centra Government to take up the issue with the neighbouring nation and also get the boats released.
He also wanted the Prime Minister to suitably direct the ministries concerned to sanction the comprehensive special package for the fishermen at the earliest. There were a total 134 fishing boats in Sri Lankan custody that were on the shore, fully exposed to the elements.
"The Sri Lankan strategy of not releasing the boats of our fishermen and thereby impacting their livelihood is causing great frustration and despondency among the fishermen of Tamil Nadu. Though the Government of Sri Lanka agreed to consider the release of the boats, no final decision has been taken in this regard and even during the recent meeting of the Prime Ministers of India and Sri Lanka, no announcement was made on this aspect," he said
"I strongly urge that such incidents of apprehension of our fishermen by the Sri Lankan Navy be taken up effectively at the highest diplomatic level and the Government of India should take necessary steps to ensure the safety and security of our fishermen," he added.
He also wanted the Centre to secure the immediate release of five fishermen and the traditional fishing boat apprehended on April 30.
Subscribe To Our Newsletter