Members of Canopy Nature Academy spotted a forest cane turtle during their casual trek to Anamalai Tiger Reserve recently. The forest cane turtle (known as vijayachelys silvatica) is mostly found in the Western Ghats.
According to Saravanan Chandrasekaran, who led the team, he and his friends spotted the rare turtle, also known as Cochin forest cane turtle "These turtles were first spotted in the year 1912 and were against spotted only after 70 years, that is in 1982. It is an extremely rare one," said Saravanan.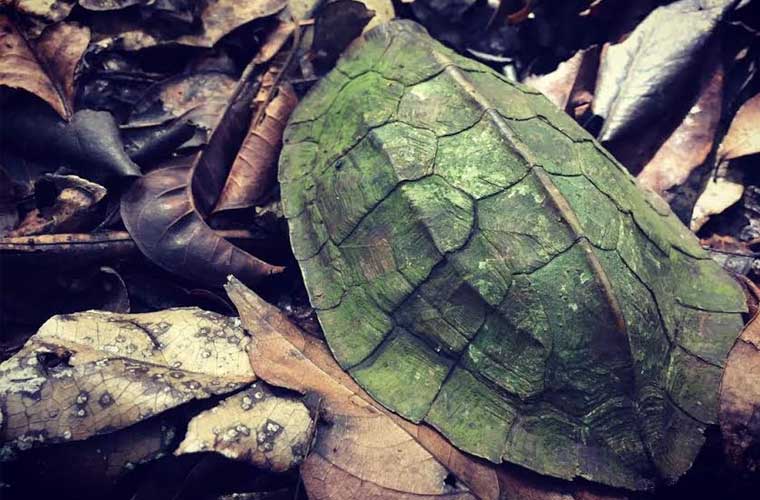 According to International Union for Conservation of Nature (IUCN), the turtle is an endangered species and comes under Schedule 1 of the Wildlife Protection Act. "It is very difficult to assess their population. There is also no captive specimen anywhere in the world," Saravanan added.
Subscribe To Our Newsletter