Coimbatore : Coimbatore Government Arts College suspended Malathi (23), a first-year MA (History) student for disrupting peace by gathering students of different departments without permission to celebrate Bhagat Singh's 111th birth anniversary.
Students had sought the principal's permission to celebrate Bhagat Singh anniversary. But this was denied, subject to condition that itbwas for the head of department to take a final call.
Malathi told The Covai Post that the HoD was on leave that day. "We tried to get the permission of the tutor who refused to grant it. Hence, we decided to gather students from various departments at the college ground. We wanted to talk about his courage and heroism. Students got on to the stage to share some lesser known facts about him. The celebration lasted for less than an hour," she said.
"In the afternoon again we assembled and conducted a meeting to discuss strategies to support and enhance college campus facilities. But, I later got the suspension letter," she added.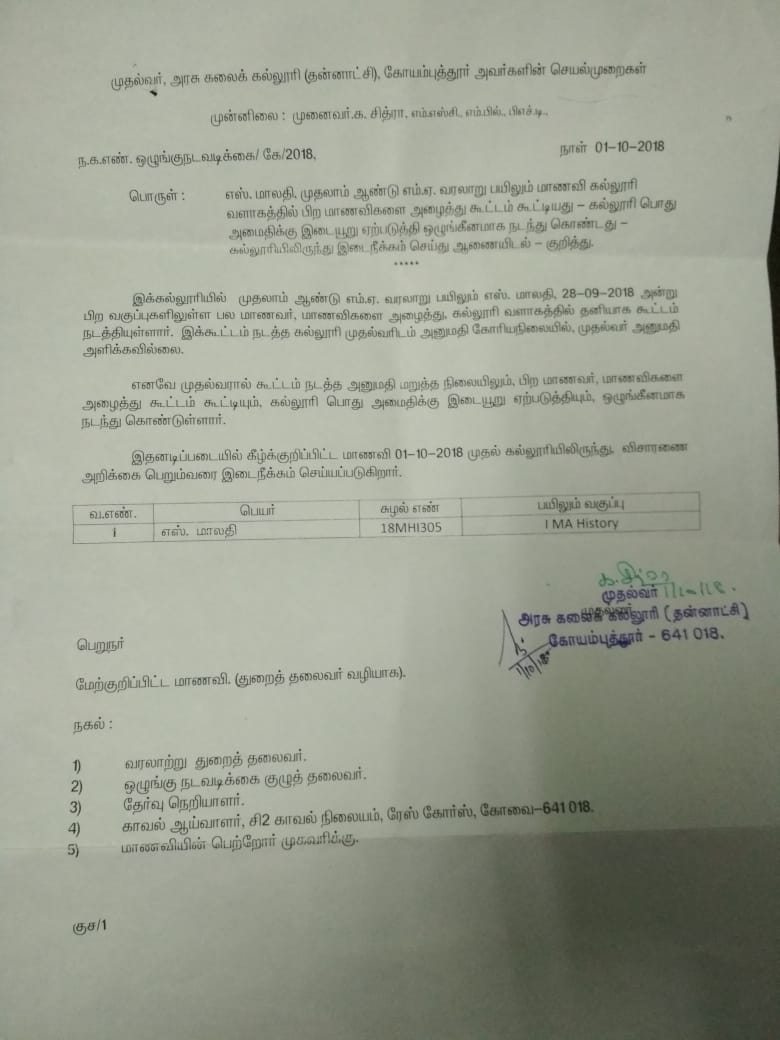 There were more than 100 students from various departments who participated in the event. The student violated two rules, according to the management. "The celebration was allowed only at the departmental level. However, it was celebrated at a college level. It can be taken as disrespect towards teachers or the authority, Secondly, the time slot for celebrating the event was given after noon. Instead, students started celebrating it at 11 am," said a college authority.
Many students' organisations condemned the suspension. Principal K Chitra said an inquiry would be conducted on October 22 and a decision would be taken then.
Subscribe To Our Newsletter