Corporation Commissioner Dr K. Vijayakarthikeyan and Coimbatore South legislator Amman K Arjunan today inspected various civic works being carried out in Ward 12 and 22 at Kamarajapuram, Maniyakaliyappan Street and KK Pudur in the west zone of the corporation.
They made surprise checks at several houses and advised the people to prevent water stagnation and avoid breeding of mosquitoes.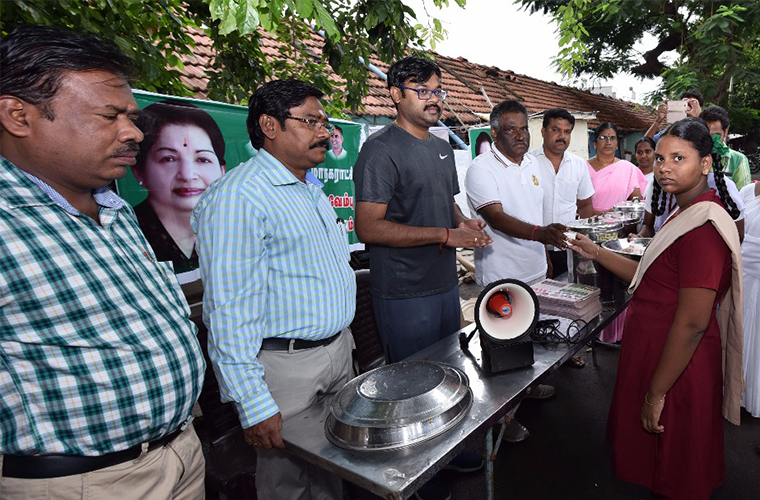 The MLA gave 'Nilavembu Kudinur' to people in that area to improve the immunity of health to protect from dengue fever.
The Commissioner poured abate liquid in water bodies in home which controls the pests before they reach maturity.
The inspection was also to ensure that sanitary workers were collecting bio degradable and non–biodegradable waste separately from houses. He urged the workers to maintain and clean the drainage lines regularly.
Subscribe To Our Newsletter