Corporation Commissioner Dr K Vijayakarthikeyan today inspected various civic works being carried out in Ward 49 at Suppathal Layout in Rathinapuri area that falls under the central zone of the corporation.
He also checked whether sanitary workers were segregating waste at the source.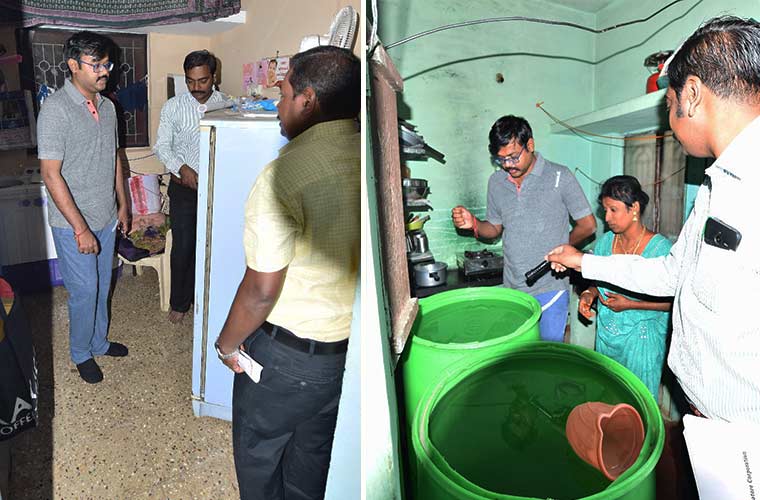 The commissioner made surprise checks at several houses in the area and advised people to prevent water stagnation.
He poured abate liquid in water bodies as part of pest control.
The Commissioner also urged the sanitary workers to maintain and clean the drainage lines regularly.
Subscribe To Our Newsletter