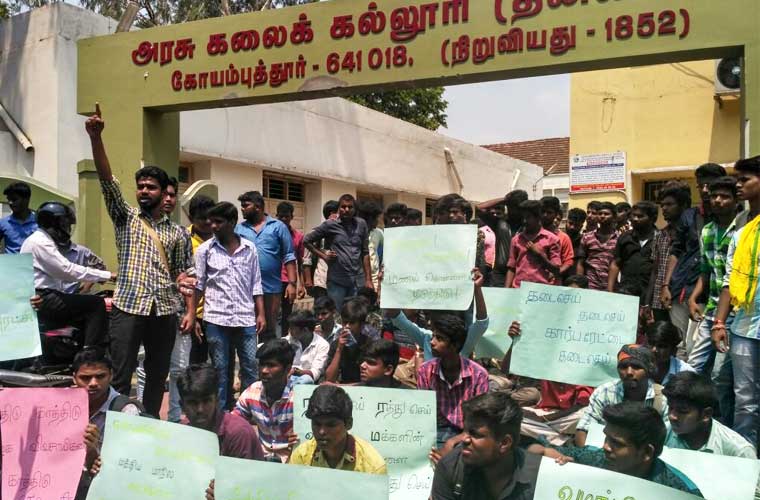 A section of students of the Government Arts and Science College here today staged a demonstration expressing solidarity with the farmers agitating in New Delhi.
Boycotting the classes, the students squatted at the college entrance and raised slogans seeking immediate solution to the problems of the farmers fighting for adequate compensation for crop loss and loan waiver, police said.
They also raised slogans against the Centre and wanted the shelving of the Neduvasal hydro carbon project.
Subscribe To Our Newsletter