Coimbatore reported a confirmed case of dengue death on Monday. A middle-aged woman from Tirupur district died of dengue at Kovai Medical Centre and Hospital (KMCH) in the city.
According to the medical certificate of cause of death issued by the medical superintendent of KMCH, K Revathi (37), wife of Kanagaraj, succumbed to dengue hemorrhagic fever on Monday. She was admitted to the hospital on Sunday.
Though it has been mentioned in the certificate that the victim is a resident of Somanur, Deputy Director (Health) Dr P G Banumathi told The Covai Post that she belonged to Kallapaalayam in Samalapuram town panchayat in Tirupur district.
The death angered Revathi's relatives and the people of the panchayat. Her relatives alleged that the hospital fleeced a huge sum for treatment, but was not able to save the patient. Before being admitted in KMCH, Revathi was undergoing treatment for four days in a private hospital in Sulur and was referred to KMCH after fever remained uncontrolled.
When contacted, KMCH Public Relations Officer said he would be able to give the details only on Tuesday. It was only on Monday, B.Divya Dharani, a 9-year-old girl from J.P.Nagar, Neriparichal in Tirupur succumbed to refractory shock triggered by dengue and multi-organ dysfunction syndrome in G Kuppuswamy Naidu Memorial Hospital.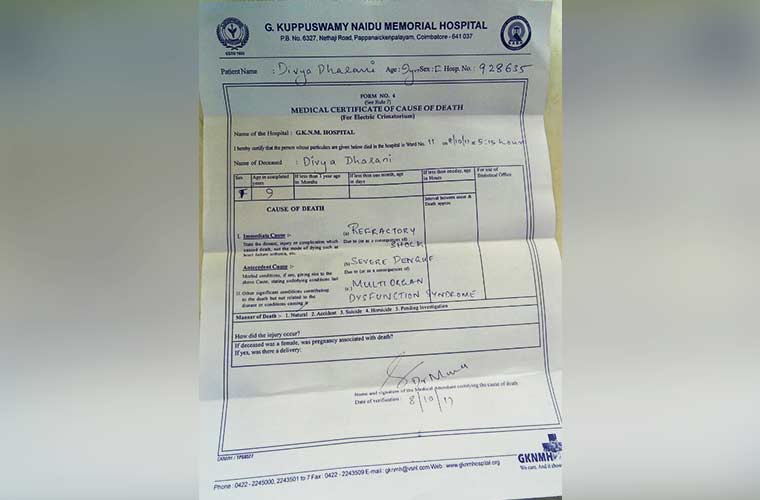 The girl studying in class IV was admitted to the hospital on Friday. In this case too, the girl was referred by a private hospital in Tirupur to the GK Naidu hospital only after four days of high fever.
In another suspected case, Ayesha Beevi (63) of Cheran Nagar in Selvapuram in Coimbatore corporation limits died at CMCH on Monday. City Health Officer Dr Santhosh said, "It was not due to dengue. The patient had pneumonia and died of cardiac arrest triggered by cardiomyopathy."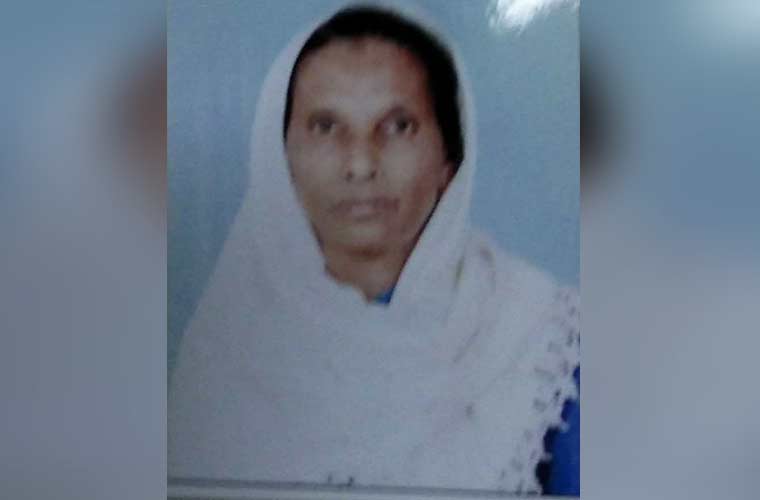 According to sources in the health department, 8 cases of dengue each have been reported in both the corporation and rural limits in the district on Monday. "We have intensified door-to-door domestic breeding check-up to destroy aedes mosquito breeding source, which is the root cause of dengue spread."
Dr Banumathi asked the people not to panic as the health department was taking all steps to contain the viral disease. "Fogging and anti-larval work are being undertaken and nilavembu kudineer is being extensively supplied by primary health centres to people in their localities. All fever deaths are being audited,"she said. The government, by an order, has asked all private hospitals not to send dengue cases to government hospitals in the eleventh hour but to refer the cases to them in advance for effective treatment.
Subscribe To Our Newsletter