Nearly 500 DMK workers today staged a demonstration in the city, protesting against the failure of corporation to provide basic amenities, particularly drinking water and proper roads.
Leaders, led by party district secretary Muthusamy, said people were reeling under acute water shortage as it was being supplied once in 25 days across the city.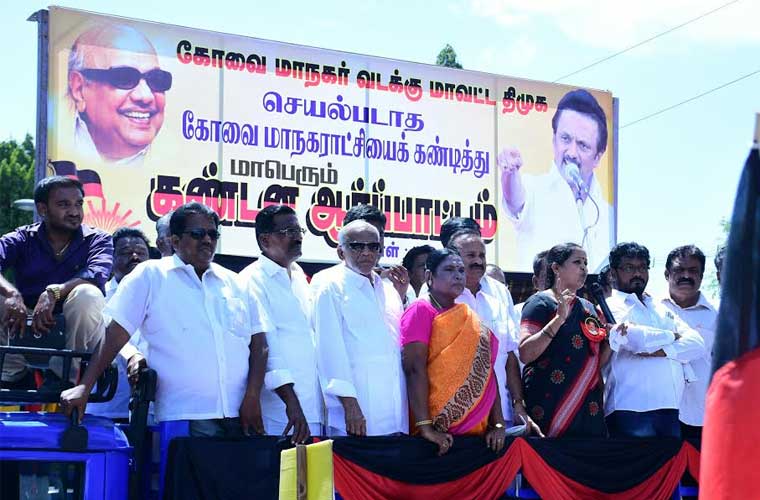 Blaming the officials for not attending to the problems of the people, they said the conditions of the roads were poor. Added to this were the inadequate street lights in interior areas.
Subscribe To Our Newsletter