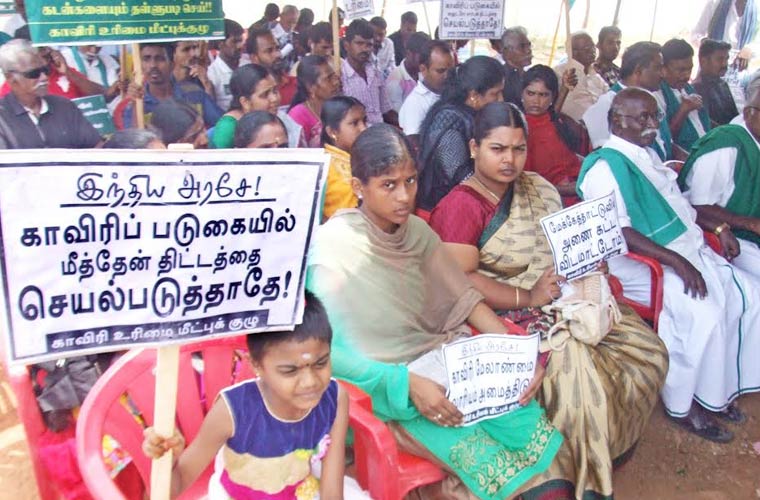 The sit-in agitation by farmers in front of the collectorate here pressing various demands, including the immediate constitution of Cauvery Management Board, entered second day today.
Led by P Maniyarasan, Coordinator, Cauvery Rights Retrieval Committee (CRRC), the farmers who started the agitation yesterday, continued their agitation all through the night under a shamiyana. On Wednesday, a large number of women along with children joined them.
They demanded immediate constitution of Cauvery Management Board as per the final orders of Cauvery tribunal. They also urged the government to declare delta region as protected agriculture zone.
Their other demands included waiver of all crop loans without any discrimination, sanction of higher quantum as drought compensation from the National Disaster Response Fund and linking of rivers, Rs 15 lakh relief to the family of farmers who either died of cardiac arrest or committed suicide due to crop failure owing to severe drought.
Subscribe To Our Newsletter