A flower-stringing competition for women was held today by the Makkal Sevai Maiyam, Coimbatore.
The participants were mostly those associated with flower shops. The function was inaugurated by State BJP vice-president Vanathi Srinivasan who is also founder member of for Makkal Sevai Maiyam.
"The competition was held to help the women from poor background bring out their talents. Interest-free loan up to Rs 10,000 was also arranged for the participants," Vanathi said.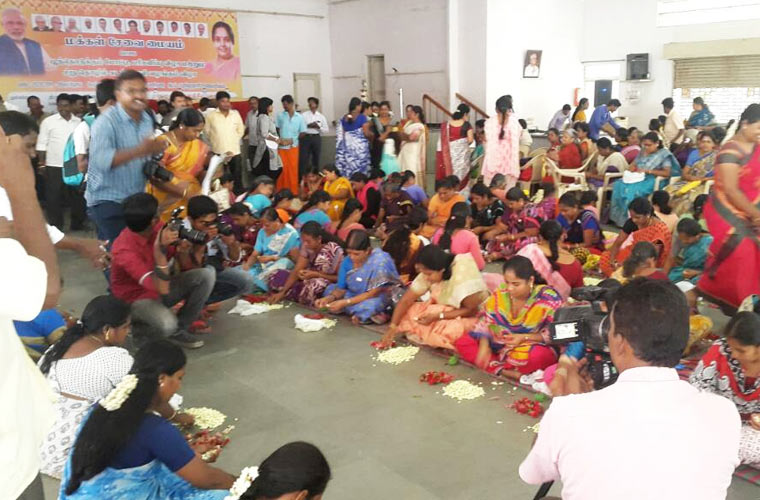 Modi had announced more schemes for the poor people and they should make use of them, she added.
More than 200 women participated in competition.
"This competition was encouragement for me, though making flower garlands has been my job," said one of the participants.
Subscribe To Our Newsletter