Andreas Waldraff, chairman of the German India Round Table (GIRT), a body to promote entrepreneurship and business, sounds optimistic about the Coimbatore Smart City project.
Here to attend the 'Coimbatore Smart City Project' meet organised by the Coimbatore chapter of GIRT, Andreas, who has been visiting Coimbatore for the past 20 years said, ''Coimbatore is a dynamic industrial city. It is city of courageous people who have taken courageous decisions for the betterment of this city."
About the role of GIRT in the project, he said, "GIRT will act as a mediator in getting expertise from Germany for the project." It will submit proposals on the areas highlighted by the local administration.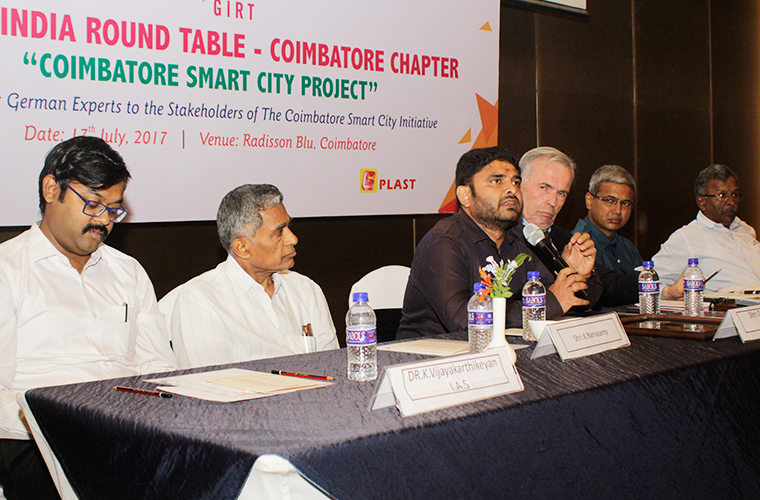 "The members of local body have highlighted the rejuvenation of eight lakes in the city as their primary focus and we will submit our suggestions for it," said Andreas. The German delegation visited the eight lakes yesterday and he described them as `destroyed'.
About the smart city project, he said: "Most of Mr Modi's developmental projects are such special purpose vehicles like Smart City. They are a professional way of approaching such projects." Projects carried out under the name of 'Smart City' may not go with the umbrella term, but were essential ones for the development of the city. But he felt that two years was a short time for implementation of projects. "We have lost a lot of time in selection of cities and planning. Two years is quite a short period," said Andreas.
About his perspective of 'Smart City' as GIRT Chairman, he said, "In Europe Smart City means electronic gadgets and pressing buttons, but in India 'Smart City' I believe is about clean air, clean water and less noise pollution."
Subscribe To Our Newsletter