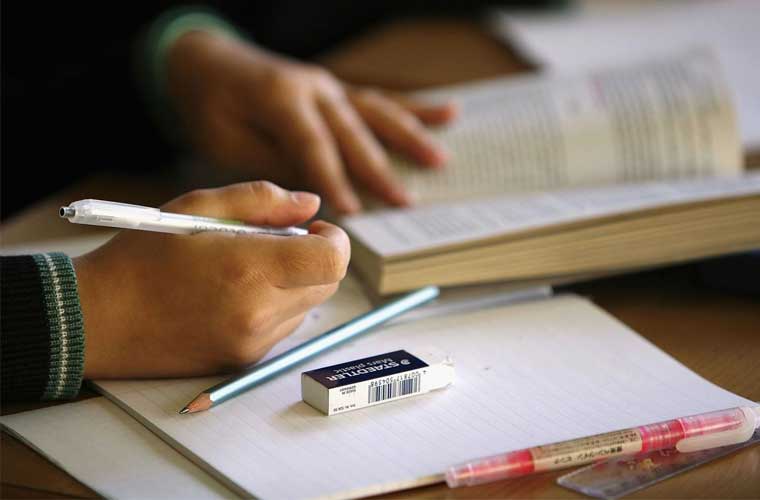 Bengaluru: A very disturbed and angry mother recently sparked a social media storm by stopping her child from doing homework. And this anger touched many chords. What she pointed out was being echoed by many. Mother and a blogger, Bunmi Laditan won support after she posted her rant about the large amount of homework her 10-year-old daughter was having to do. She talked about the stress that loads of homework causes to her child, which is now reflecting on her physical health like chest pains and other. And this isn't the first debate on homework, with every parent who revolts against this system, fuels a debate of this kind. But very little is being achieved in terms of results.
"Schools and parents have always fought to achieve a balance. My daughter is unable to play outside because of the enormous work load she carries back home in the form of homework. She has no time for herself, no time for physical activity, and no leisure time. Her life is so regimented. I pity her, but that's all that we can do. How many schools would we change?," asks Shiva Chatterjee, Mother of a 8-year-old. "infact to ease her pressure, I changed her school from Sherwood High School to Vibgyor High School. But I don't know how much will this move benefit her. Echoing similar worry, Sandhya Kumar asks, "Isn't family time important for a kid's development? Isn't play time important for a kids development? Why are we burdening our children with so much homework that they sink into depression? School needs to make learning fun and not tedious. Most kids come back only after 3, then they are anyways left with no time of their own."
That brings us to the questions of how much is too much. Vibha Kagzi, Founder & CEO, ReachIvy.com says, "The concept of homework has evolved significantly in recent times. It's true that children are given more in terms of home assignments but the nature of the tasks has changed considerably to make it more interactive rather than cumbersome."
Though the nature of the work has changed, but it still needs to be done by the child. Vibha Kagzi explains, "Home assignments are designed by subject teachers to give students opportunity to interact with the topics in detail. The tasks are not allotted to put additional burden but to make children reflect on what they have learned. Schools today are following a more progressive system of education which focuses on a hands-on approach to learning rather than rote learning. In fact, schools are increasingly discouraging home tuitions as children are unnecessarily pressurised. The pressure is felt when students try to juggle too many activities outside of school hours. It's important students and parents have an open conversation and identify how much free-time is available on a daily basis to structure a balanced schedule that maximises learning and well being."
Dr Asha Binukumar, Principal of Vivekananda English High School echoes Vibha's thoughts but stresses on homework that doesn't need more than an hour's time."Those of us who keep track of developments in the field of Education are seeing a paradigm shift in the whole pedagogy through school education. Schools are no longer an oasis of learning. Today, anyone can go to educational websites and get the best of information regarding anything and everything. The present generation of students are the ones who appreciate "learning by doing" or "activity based learning" rather than rote learning the textual matter. Keeping with the trend of the generation, Schools should readily adapt the implementation of activity based pattern of homework, if any. However, it is necessary to give some activity to the students, depending on the Grades, but it should also be taken care that the time to complete the work should not exceed more than an hour. The current lifestyle, however has already kept the children away from most of the outdoor activities and the pleasures of childhood as the parents have restricted their fun, their free time, by enrolling them in as many classes as possible.
It is high time that we, as educators, give them their childhood back, a childhood to enjoy, to cherish and to reminisce."
Subscribe To Our Newsletter