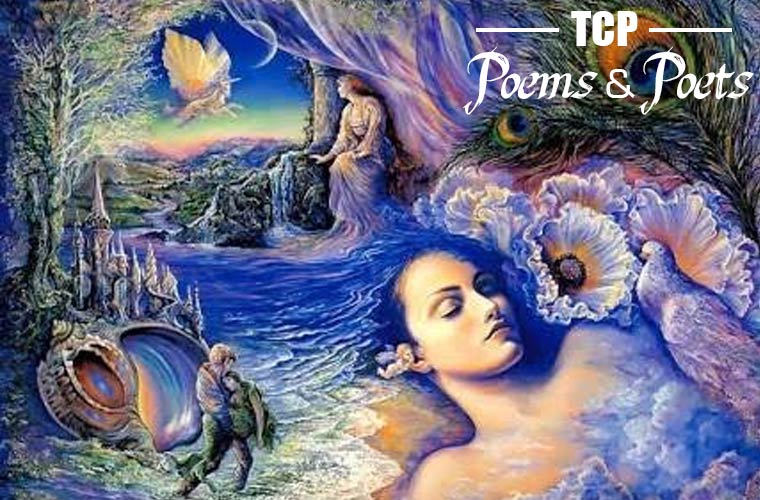 Hung amid my daily routines
Deaf to noises around,
To dream…
Putting my darling kids
To sleep fast,
To dream,
Forcing my stubborn eyes to sleep
Away from the TV screen,
To dream…
Dragging my depressed mind to sleep,
Off the PC monitor,
To dream…
Tranquilizing my heart to take off
From the android
To dream….
I shut my eyes tight,
To sleep deep,
To dream,
I dream…yes,
I dream, dream and dream…
To escape into
Fairy worlds of Alice?
Or Utopia of
Everlasting happiness
And tranquility sans,
Troubles and hassles!
A fairy land of-
My dreams come true
I slide down the rainbow
Swinging on a glistening
Rope of rain drops,
Up the heavens I reach
And down reverse,
Fairies pushing me
From rear side,
Above a serene stream
Of placid waters
With fish applauding to my
Ecstasy and birds chirping
As reply to my melody;
Butterflies kissing me
On my face printing
Their colours onto me;
With peacocks dancing
To my tweets so sweet;
A land of never ending
Happiness and peace,
Floating am I in ecstasy
Free from worries,
I dream dream and dream,
Hearing my favourite album,
Smiling broad,
I wriggle,
I wriggle towards
The melody only to,
My obedient mobile,
Waking me up to
The morning alarm
Singing my favourite number;
Back to reality of harshness-
Swirling like a wound top!
Subscribe To Our Newsletter