It is usually upbeat tracks from Tamil, like 'Why this kola veri, kola veri da?', get to make everyone across the country croon. This time, a Malayalam song has taken Tamil youth by storm.
Yes, we are talking about 'Entammede Jimikki Kammal', a peppy number from Mohanlal-starrer 'Velipadinte Pusthakam' released for Onam, which is on every Tamil youth's smartphone.
It all started with a video of girl students of the Indian School of Commerce in Kerala dancing to the number inside what looks like a classroom going viral.
The two charming girls in the front row grabbed eyeballs. And one of them Sheril G Kadavan of Ernakulam posted the picture of she and her dance partner standing together on Instagram which has garnered over 1000 likes till now. The count keeps increasing.
Gladdened by the likes, she has thanked the likers of the picture for their love and support. From her comment, it is understood that a lot of Tamils have liked the photo which is why she has made a special mention of 'Tamilans' in her gratitude message. Sheril did not stop with that. She has also asked them to support the Anitha issue. However, we do not know whether it is her real Instagram account.
The video has triggered the young meme creators in Tamil Nadu, especially boys who were awed by the jig, to come up with memes.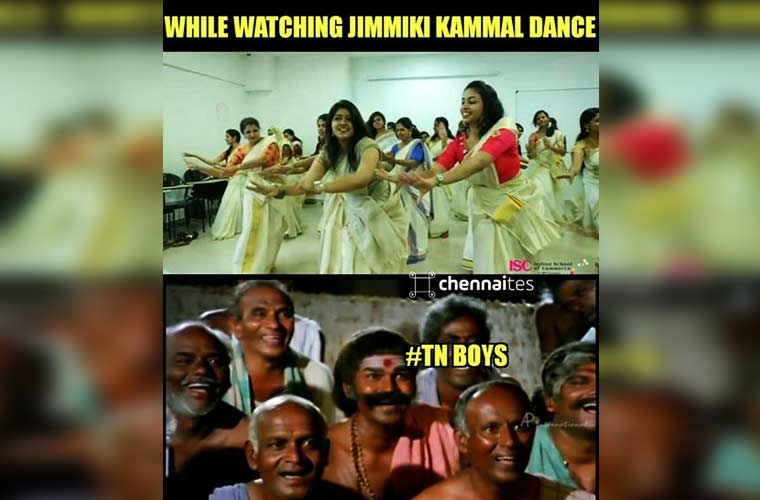 There are also memes comparing Malayalee girls with Tamil girls that are doing the rounds among the college-goers.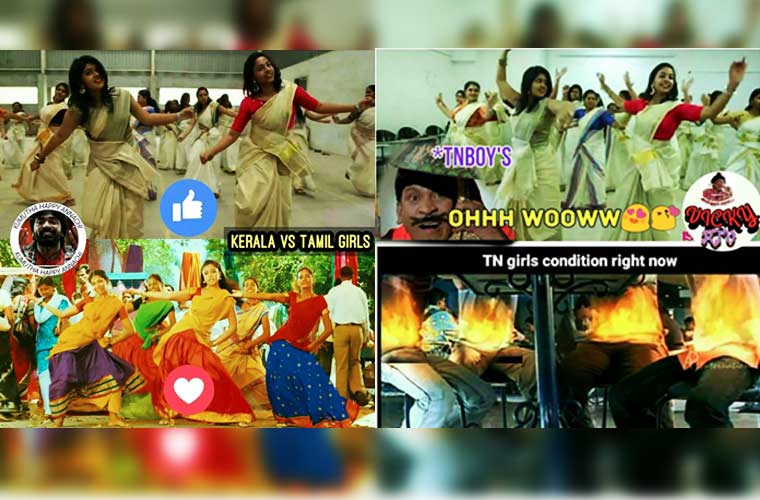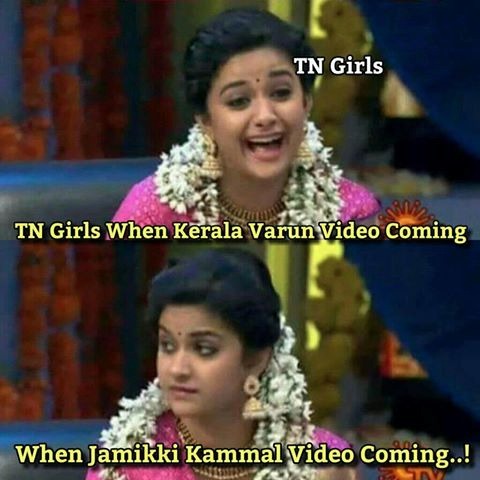 One such comparative meme shows the Tamil girls staging dharna seeking justice for NEET challenger Anitha who committed suicide recently.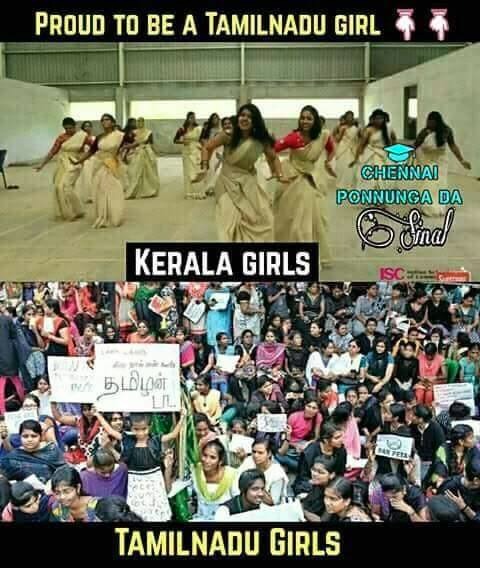 Some Tamil girls have paid the boys, who are known to have a liking for Kerala girls, in their ow coin, of course in a lighter vein, saying they are in no way inferior.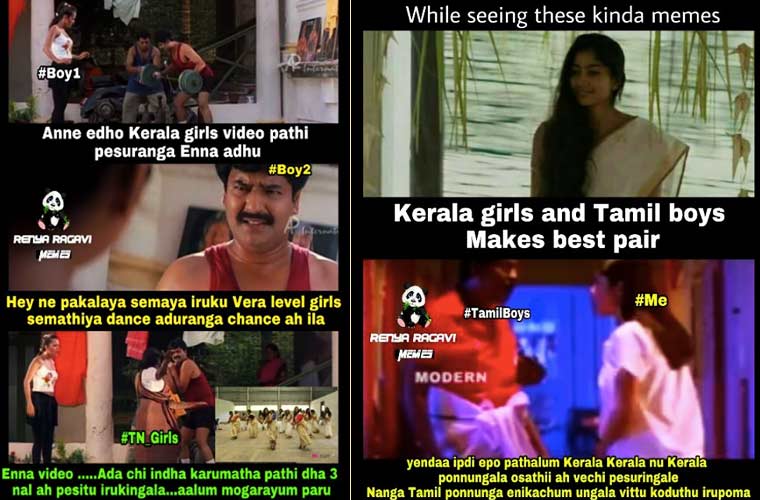 So, this has kicked off a 'cultural competition' between both sexes of youth in Tamil Nadu, courtesy Jimikki Kammal.
Interestingly, the jimikki is the most favourite traditional earring worn by women in Tamil Nadu like in neighbouring Kerala.
Here goes the original Jimikki Kammal song.
Subscribe To Our Newsletter