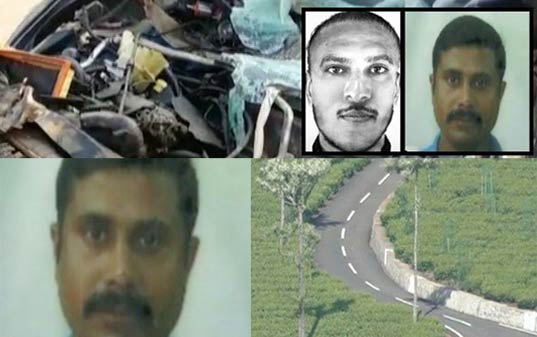 Two key suspects in the murder and break-in case at the Kodanadu Bungalow of late Chief Minister Jayalalithaa got involved in two different road accidents today, leaving one of them dead and the other seriously injured.
Kanakaraj, one of the main suspects in the murder of the bungalow security guard died near Athur in Salem district when his two-wheeler was hit by a car early today, police said. Kanakaraj had earlier worked for Jayalalithaa as driver.
In the other accident, the two-wheeler of Sayan alias Shyam, a close friend of Kanakaraj, was hit by a car, leaving him injured seriously and killing his wife and child in Kerala's Thrissur district.
Kanakaraj and Sayan were key suspects in the break-in and murder case, police said citing information provided by three persons taken into custody yesterday.
Bungalow security guard Om Bahadur was found dead on April 24, while some documents were suspected to have been stolen from there.
Another guard was seriously injured and police suspect that 10 persons came in two cars and attacked the guards and were involved in the break-in.
Meanwhile. Fifth Judicial Magistrate Senthilkumar visited Sayan at a private hospital where he is being treated and spent nearly 20 minutes in the ward, police said.
Subscribe To Our Newsletter