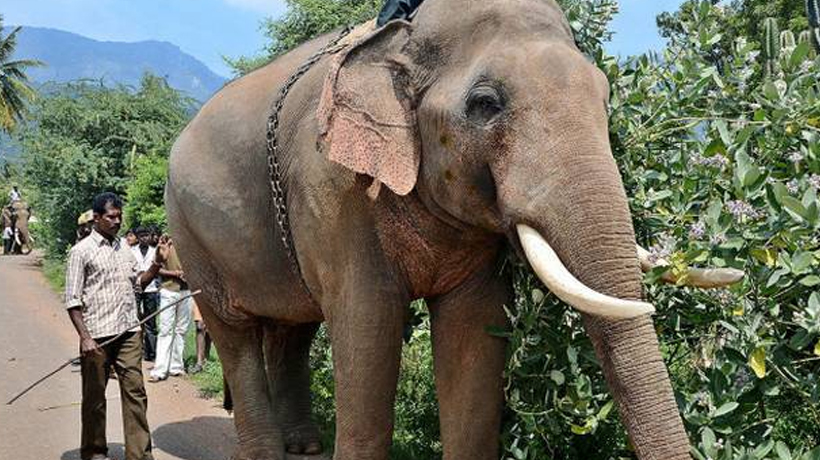 In the wake of rising man-elephant conflict in Coimbatore, the forest department on Thursday roped in two experienced kumkis from the Theppakadu elephant camp in the Mudumalai Tiger Reserve (MTR).
According to sources within the department, straying of elephants were being reported in at least five of the seven forest ranges in Coimbatore forest division.
The kumkis — Vijay and Bomman – will be deployed in areas near Thadagam, where wild elephants have been frequently raiding crops for over a week. Mudumalai Forest Range Officer M Dhayanandhan said that apart from the mahouts of the two elephants, a forester and a veterinary assistant travelled with the elephants to Coimbatore.
The department had intensified night patrols to prevent incidents of wild elephants straying into human habitations. More than 130 anti-poaching watchers and a 10-member Rapid Response Team would step up surveillance in areas that had frequent cases of elephants straying from forest boundaries.
Three persons, including a member of the RRT, were killed in elephant attacks in the division last month.
On Thursday, wild elephants strayed into the farm of one M Narasimharaj at Pappanaickempalayam near Thadagam and raided crops. The elephants also damaged fodder and coconut palms in the farm in the early hours.
Divisional Forest Officer D Venkatesh said the two kumkis would be stationed in Coimbatore and used for operations based on directions from the higher-ups.
Already two kumkis have been stationed at Chadivayal elephant camp.