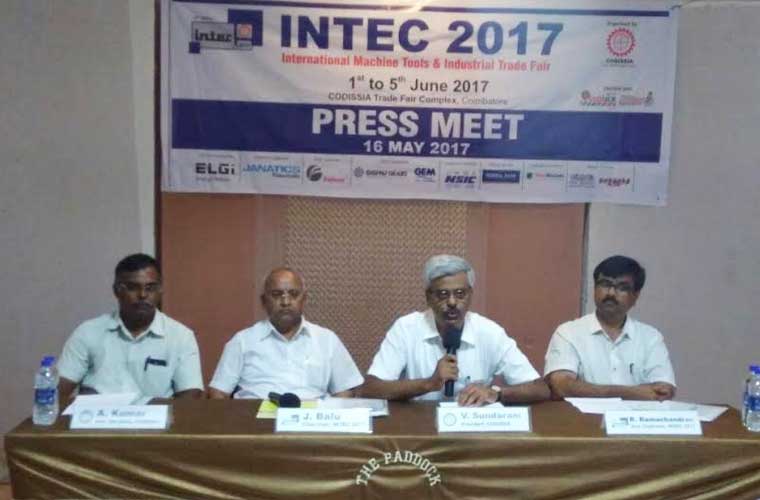 The 17th Edition of International Machine Tools and Industrial Fair- Intec 2017 will begin here from June 1.
Post demonitisation, industries were back on track, and this edition would be a platform for the industry to move from 3.0 base (automation) to 4.0 in view of digitisation trend, fair Chairman J Balu told mediapersons today.
The five-day fair, with 536 exhibitors from within and Japan, Italy, the US, Taiwan and China will be inaugurated by Union MSME Minister Kalraj Mishrad.
The number of exhibitors this time was up by 125 more and 40 companies would be launching their products, he said.
The last fair generated a business of Rs 375 crore, Coimbatore District Small Industries Association (CODISSIA) president V Sundaram said and this time it was expected to be around Rs 600 crore.
The eighth edition of the Global Manufacturing Cluster Vision 2030 (GMCV) will be held as part of the fair on June 2, and is expected to create a knowledge sharing platform and lay a future roadmap for the CEO of the manufacturing industry, Balu said.
`Evolution through innovation' was the theme of this edition, held by Texas Ventures, a global research and consulting firm, with INTEC 2017 and Codissia.
Subscribe To Our Newsletter