The ongoing seed ball throwing event to conserve native tree species has been quite a big hit in the city. It is being conducted by social reformation organisation Makkal Pathai for the last 10 weeks.
The organization was formed under the guidance of IAS officer U Sagayam on April 2, 2016, in Chennai and is run by volunteers hoping to bring about social change in all the 32 districts of the State.
Coimbatore district co-ordinator Sa Vignesh told The Covai Post that the seed ball event was part of the welfare scheme 'Neer Indri Amaiyaathu Uzhagu'.
Seeds of native tree species, sourced from villages around Kanuvai and Thadagam in the district, are mixed with sand and cow dung and rolled into balls. They are then thrown in different parts of the forests and fringe areas.
The organisation has been educatingstudents in the district about the importance of these seed balls and how they will help environment conservation.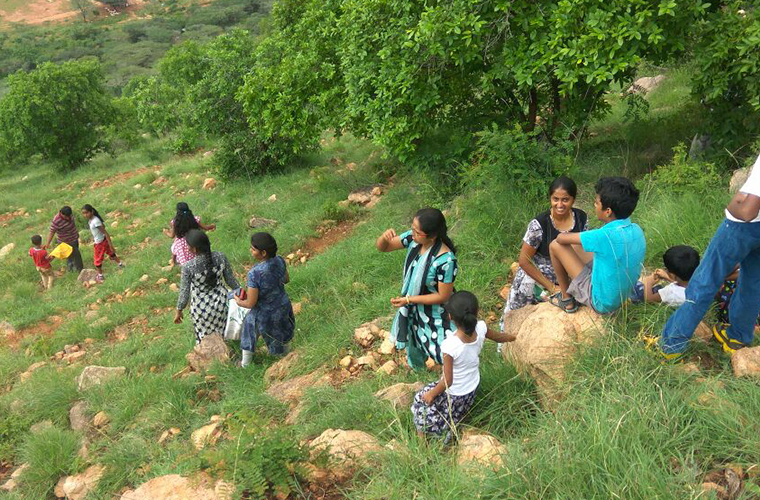 There is no need for personal care as the manure and sand will help the seeds grow, he said, adding that the throwing of these balls were successful in Salem and Namakkal.
Every Sunday, volunteers join to throw these seed balls in the forest area of Maruthamalai range.
Besides, the organisation has schemes like 'Thinai' and 'Thidal' to provide tuition to government school students and nurture interest for traditional sports like silambattam and kabbadi. Free classes in silambattam have been on for the last one year in Chettipalayam, Vadavalli and Pappampatti, he added.
Vigenesh said the organisation was looking for volunteers for its various programmes and those interested could contact: 7695800800 or register online at http://www.makkalpadhai.org. There is also the mobile app `Makkal Pathai' to keep track of the activities.
Subscribe To Our Newsletter