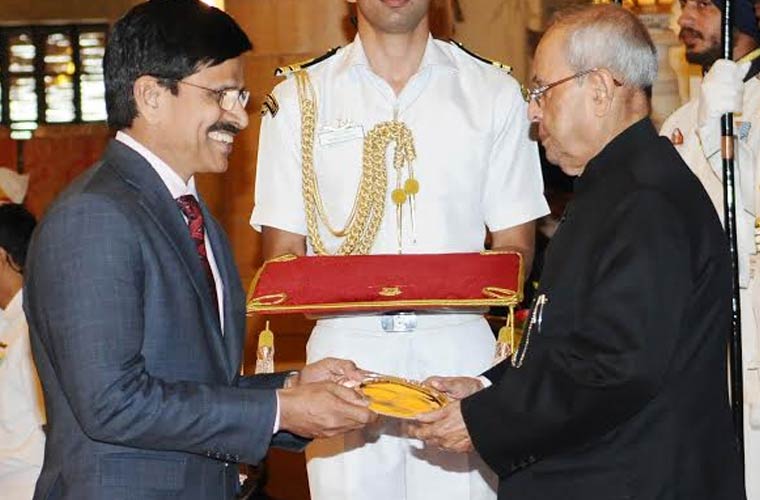 Chairman of Gem Hospital and leading laparoscopic surgeon Dr C Palanivelu feels his responsibility has increased multi-fold after receiving the Dr B C Roy National Award under `Eminent Medical Person' for the year 2015.
The award, the highest in the medical field, was presented to Palanivelu by President Pranab Mukherjee at a function at New Delhi yesterday.
This is the second B C Roy National Award for Palanivelu, the first being in 2005 for specialty development category – laparoscopic surgery – as he was the first to introduce it in South India in 2001. He was also instrumental in developing this into a specialty with minimal access surgery including for gastrointestinal cancer.
Palanivelu told the media here that his dedication and commitment towards the medical field was more now. He would continue to serve the poor and provide free surgery to the needy.
Subscribe To Our Newsletter