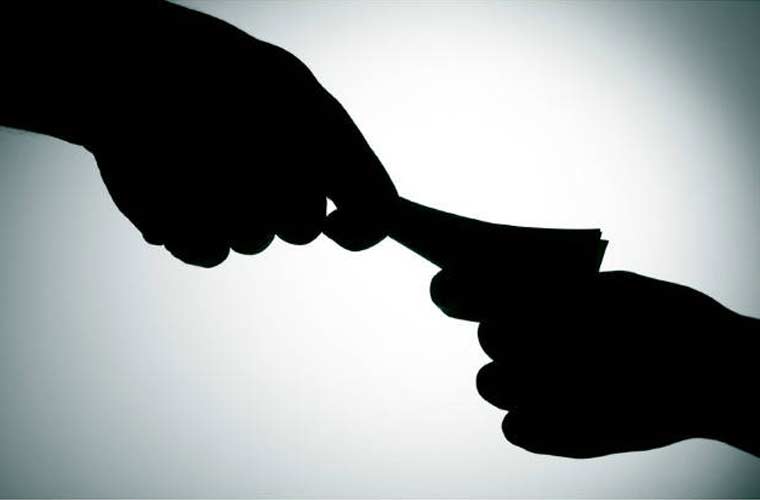 Bengaluru: Karnataka dons many hats; one as the IT hub, another for its pubs and clubs and music and the last one for being the most corrupt State in the country.
The last `badge of honour' is the latest addition based on a survey by an NGO and The Centre for Media Studies, which covered 20 States and found Karnataka to be on the top and Himachal Pradesh, Kerala and Chattisgarh to be at the bottom. Karnataka is followed by Andhra Pradesh (74 per cent), Tamil Nadu (68), Maharashtra (57), Jammu and Kashmir (44) and Punjab (42). The survey is based on people's experiences in paying bribes for public services.
"It comes as no surprise to me. For someone who has lived in many States, this is the worst when it comes to dealing with government officials. I got harassed by them while getting a domain registered. One can imagine the situation then," says Probal Banerjee, an IT professional living in Yehalanka, Bengaluru.
"Isn't it evident from the unplanned development in Bengaluru? Look at the ruckus revolving around the steel flyover. Look at the pace with which the metro work is getting done, vis-a-vis other states. Look at the number of illegal properties. Almost 90 per cent property here is illegal" he adds.
Agreeing with him is Arvind Turaga "I had some issues with my bill because of which I had to seek help in the electricity board, and to put it mildly, it was a nightmare. The officials are laid back and unwilling to help. You have to sense their mood. The report also talks about one-third of the households experiencing corruption in public services at least once during the last one year. About 53 per cent of households admitted to paying bribes during a similar study in 2005 which makes a lot of sense to me. Earlier it was worse" he says.
Another city-dweller Ratul Roy says, "This being a Congress-run State explains things. The city has gone from bad to worse over the years. The fact that this city may collapse infrastructurally is evidence enough of the deep-seated corruption. And it is high time something was done about it."
Though the survey points to high corruption level in the state, Social Welfare Minister H Anjaneya refused to accept the results and insists the study is faulty and lacks authenticity.
Criminal psychologist Anuja Kapur, who works with the police in special cases, says, "I would have applauded the government has it accepted the survey. The first step towards correction is acceptance."
Subscribe To Our Newsletter