While the various zonal level sporting events are happening across the district, a new website developed by the Department of Physical Education will come in handy for the officials. The website has almost put an end to paper works in organizing events.
The website www.deptphyeducbe.com can be used by schools to register for all sporting events till divisional level in the district. A mobile based website has also been launched for the same purpose and schools can register for all divisional level sports events directly on this website. The department has initiated steps to make the website available for State level events.
An initiative by Shri Nehru Vidyalaya, it has seen success as the entries received till date has touched 65,000 approximately. Division Inspector of Physical Education C.R. Ananthalakshmi said that it was a great initiative and paper work has reduced to a great extent. "We could feel the benefits of digitisation. Earlier, the paper work was elaborate even to register one a participant. It has drastically come down now. We use to take at least three to four photo copies of an application. Now that the details are registered, the details can be accessed and print outs can be taken anytime. Schools from eight zones in the district can register for competitions in this website," she said.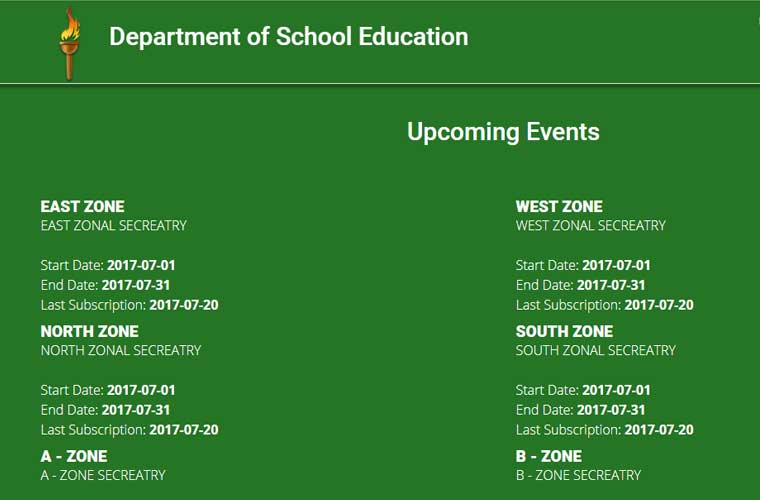 "Coimbatore is the first district to have this. It has reduced the administration work involved in hosting sports events. Ninety per cent of schools have registered so far. The support of the Chief Educational Officer has been very helpful," she said.
"Each school will be given a login id and password. Only the Principal and Physical Director of the school can access it. Registrations will be closed on a particular date after which no changes could be made. The website reduces malpractices. It is very easy to register. Photos clicked on mobile phones can be directly uploaded in the website. We can edit the details before the last date," said G. Krishna Kumar, Physical Director of Shri Nehru Vidyalaya.
The Department is now planning to link the EMIS numbers of students with the website so that they could access all details regarding the student.
Subscribe To Our Newsletter