Nutritional habits have an impact on behavioural change in humans, said Dr. Subbarao M. Gavaravarappu, Deputy Director (Extension and Training Division), National Institute of Nutrition.
Addressing the two-day conference on Advances in Nutrition and Health Communication, hosted by Avinashilingam University in association with Shanti Ashram here today, he said nutrition communication itself was not sufficient to do away with the maladies of malnutrition in the country.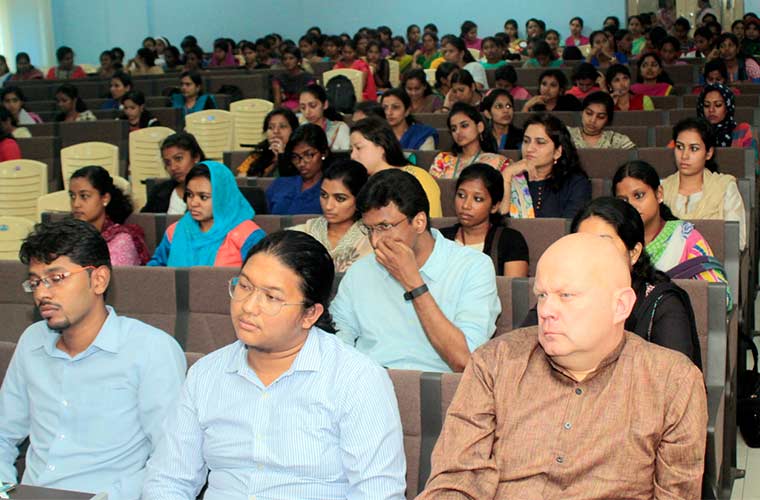 In her address on the topic 'Intersections Between Child Health and Food Science: A Public Health Perspective on its Potential to Impact Vulnerable Children', Dr. Kezevino Aram, Director of Shanti Ashram, said poverty was an everyday experience now, "When we speak about intersection of health and nutrition, poverty is inevitable. We notice rural poverty predominantly now, but by 2050 we will have equal distribution of poverty – urban and rural India will experience poverty".
Dr. Susanna Lehtinen Jacks of University of Tampere, Finland, mentioned that maternal clinics were free for families in her country. She gave a detailed presentation on a Finnish web based tool – an application – named 'HypeRnet', which is only available in Finnish language.
Subscribe To Our Newsletter