Highlighting the ill effects of tobacco use and other drugs, students from colleges in and around the city went on a march. The rally commenced at Government Arts College and ended near VOC Grounds.
The march which was jointly conducted by the District Health Department and private colleges was flagged off by the Deputy Director of Health Services, Coimbatore, Dr P.G. Bhanumathi.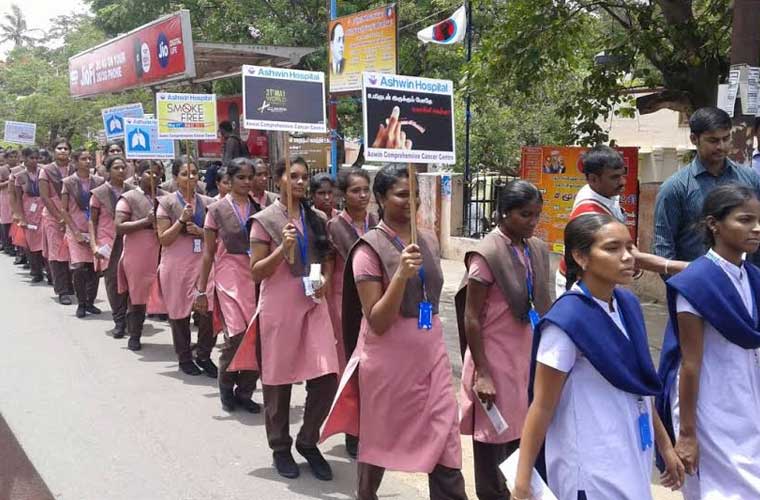 "Regular checkings are being conducted in shops and other places that sell tobacco products near educational institutions and they are fined appropriately", she said. She also added that there will be weeklong awareness campaigns against use of tobacco products in the city.
A similar march was conducted by students of PPG Educational Institutions in Papanaickanpalayam which was flagged of by Corporation Commissioner K Vijayakarthikeyan.
Subscribe To Our Newsletter