Coimbatore: A graphic non-fiction telling sombre tales of exclusion, struggle and life experiences, `First Hand 2', edited by Vidyun Sabhaney, is a highly awaited book that has sparked the interest of many.
While the first instalment of the series, `First Hand: Graphic Non-Fiction from India', had works by independent writers, artists, mediapersons, activists, researchers, designers, anthropologists, academics and film-makers based in India, the second volume is a graphic interpretation of the India Exclusion Report (2015 edition).
"The first edition received immense support since a lot of the contributors were already well established," said Ishita Gupta, Editor and Rights Manager at Yoda Press. "This time, the anticipation is high since the first one was sold out immediately."
"Also, the comics community in India is pretty small, but they are very loyal," she added.
The upcoming edition will cover themes like healthcare, water and sanitation, women and just conditions of work, living as a single woman in India, communal violence in Muzaffarnagar, ethnic violence in Bodoland, the lives of Devadasis and the Jarawa of the Andamans from the 2015 report. It will also have chapter summaries based on the original reports, along with visualisations of their ideas.
One of the highlights is the chapter called `Shadow Lines' by journalist Neha Dixit and cartoonist Priya Kuriyan. It is the visualisation of reportage by Neha Dixit on seven women who came forward and registered cases against men who raped them during the Muzaffarnagar riots. In the excerpts, one can see the true gravity behind the action.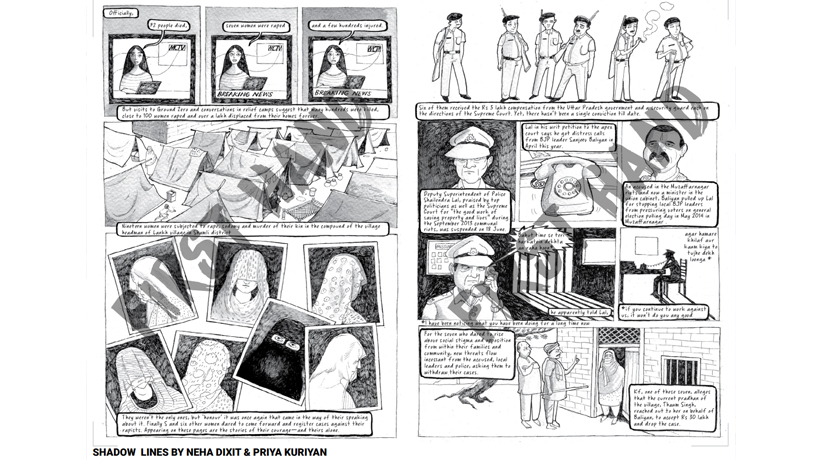 There is also an excerpt from a chapter `Without Permit, Entry Prohibited' by Vidyun Sabhaney, Christopher Burchell and Anupam Arunachalam with striking visuals. It is about a young boy from a tribe who witnesses the arrival of tree-felling machines on his island which was ironically called 'Evergreen'.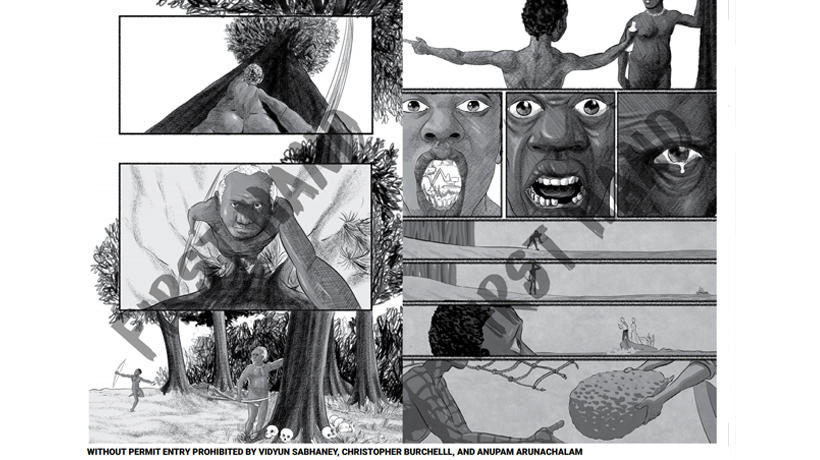 The second edition will be published in July by Yoda Press in collaboration with the Centre for Equity Studies.
The first volume was the brain child of its editors Orijit Sen and Vidyun Sabhaney. Orijit knew Arpita Das (founder of Yoda Press), and so approached her. Yoda, being all about innovative and alternative view points, published the anthology, Ishita said.
It had comics in six genres: biography, autobiography, oral history, documentary, commentary and reportage.
Yoda was founded in 2004 with an alternative publishing vision. It is known for coming out on subjects such as sexuality, popular culture, cities and urbanism, architecture as a lived experience and new perspectives in Indian history and sociology.
Subscribe To Our Newsletter