In a novel protest seeking more trains on the newly laid Coimbatore-Pollachi Broad Gauge, about 50 residents today brought five bullock carts to run on the tracks.
"The Southern Railway is running only one train on the 40-km stretch, that too at 2 p.m., which is not useful to the passengers. If the section has to remain profitable, the Railways should introduce at least five more trains, particularly during peak hours, so that more passengers can be benefited from the services," they said.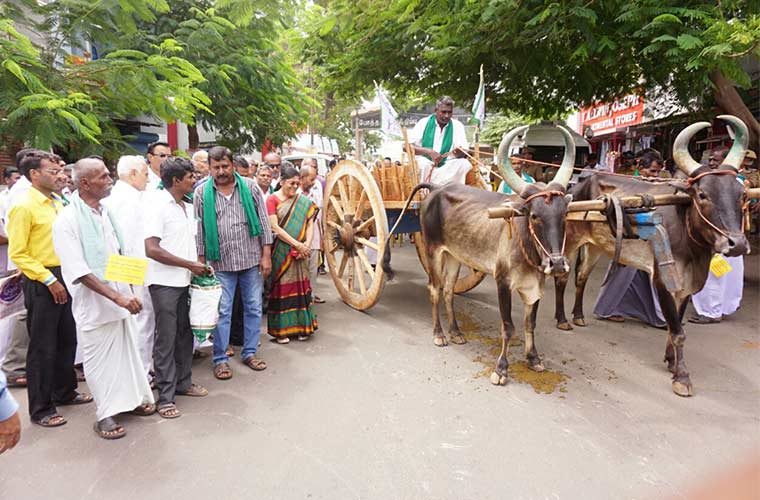 To draw the attention of the authorities, we decided to bring the bullock carts and run them on the track which is free and beneficial to the passengers, they added.
As police prevented the agitators from going to Podanur railway station, a few of them went on a bullock cart and submitted a memorandum to the officials.
Once on the stream, the track can be connected to Palani, Dindigul, Madurai, Tirunelveli and other Southern Districts of Tamil Nadu, residents said.
Subscribe To Our Newsletter