Heavy traffic jam was witnessed at the Mettupalayam Road here following the road laying work near Sanganoor Bridge. The work, that began without any prior information, put motorists to severe hardship as traffic was diverted. One side of the road was completely blocked and all the vehicles, moving in both directions, were seen using one side of the road.
Policemen had tough time in controlling traffic, especially near the Mettupalayam bus stand. They diverted the vehicles manually as signals were made non operational.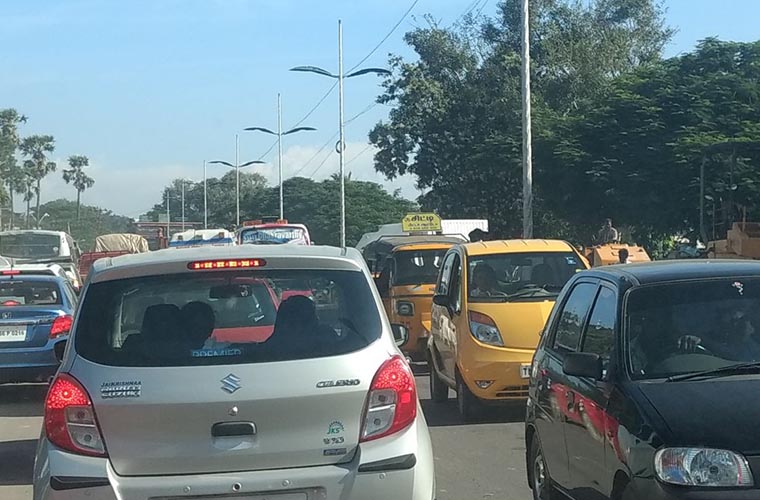 "I have been waiting for more than one hour to cross the road from Avinashilingam College to Goundampalayam. It is a harrowing experience," said a motorist.
However, the road laying work was suspended and police were seen regulating the traffic in the evening.
According to consumer activist C.M. Jayaram, contractors involved in the work should begin the work only after 8 p.m. "Earlier a Traffic Advisory Committee – comprising officials from district administration, City Corporation and police department – was involved in easing the traffic congestion in the city roads. But now there is no such committee," he said.
Another activist Manoj alleged that the traffic jam was due to the major block at the Good Shed Road, where only two-wheelers were allowed to ply. "Police can handle the traffic in a better manner in the area," he said.
Subscribe To Our Newsletter