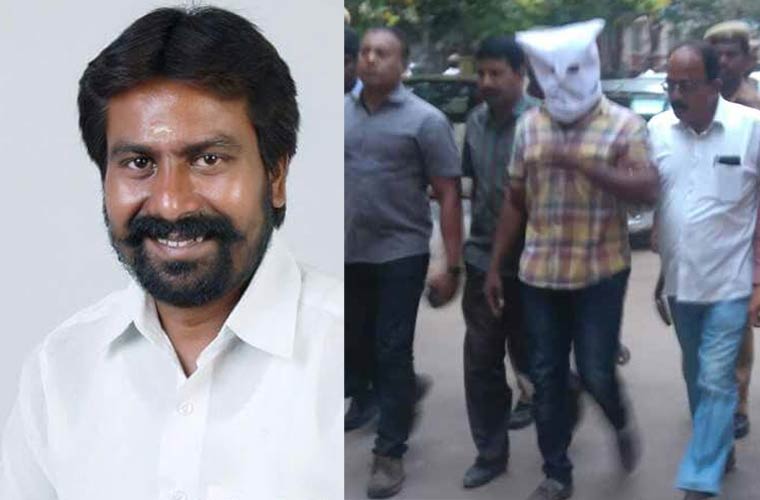 The Chief Judicial Magistrate Court today allowed the CB-CID to take Syed Abu Dahir, the accused in the murder of Hindu Munnani functionary Sasikumar, to its custody for interrogation for three days.
The accused should be produced before the court in the evening of March 31, the Magistrate, Madurasekaran, said in his order.
The CB-CID has filed a petition to take the accused to custody for questioning, even as they named two more suspects in the case.
The hearing of the petition came today, after the defence counsel opposed police custody yesterday.
Munnani functionary C. Sasikumar was waylaid and hacked to death by a four-member motorcycle-borne gang on September 22, triggering communal flare up the next day during his funeral procession.
Special Investigation Division of CB-CID arrested Abu Dahir a week ago and circulated the photographs and pamphlets of two other suspects -Mubaraq and Saddam Hussain – yesterday across South India and some North Indian states.
Subscribe To Our Newsletter