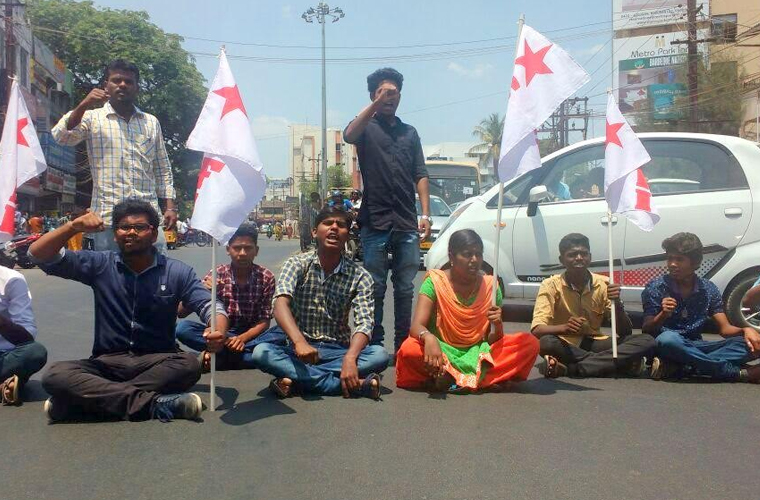 Thirty activists of Students Federation of India (SFI) were arrested today after picketing near the Town Hall in protest against the apathy of the Central and State government towards farmers on an agitation in New Delhi for the last 17 days.
The activists squatted in the middle of the road at Town Hall junction, resulting in disruption of traffic for nearly an hour. They raised slogans in support of farmers and protested against the failure of the governments to resolve the issue.
They also took objection to the Centre giving clearance to the hydrocarbon project in Neduvasal.
Following traffic disruption in the busy commercial area, police rushed to the spot and took the activists into custody.
Subscribe To Our Newsletter