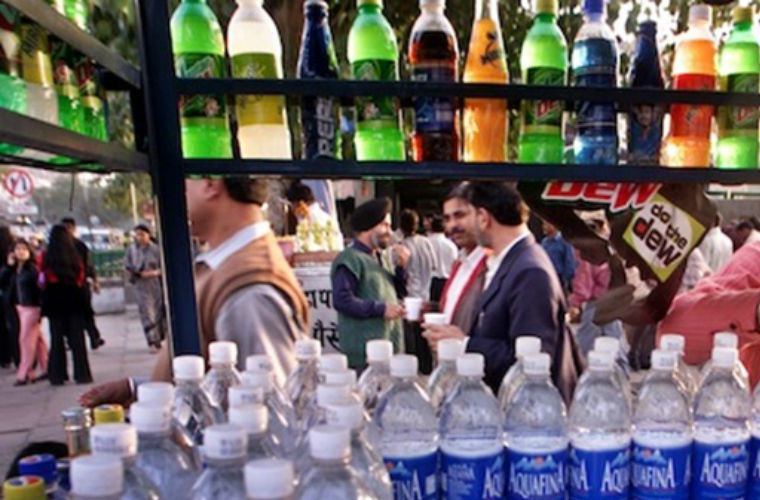 Bengaluru: It takes one thoughtful citizen to make a difference. And it takes a fight to achieve a ruling for the greater good. And that is exactly what a 47-year-old Bengaluru resident has accomplished. She has won a case against Kentucky Fried Chicken's (KFC) outlet for denying free water to customers.
And this now means Bengalureans need not pay for water as the consumer court has directed all the multiplexes and restaurants in and around the city to provide clean drinking water for free. She lodged a complaint stating that since water is a fundamental right it should be available for free in all the restaurants. She argued further that like hospitals, railway stations and bus stops, restaurants should provide free water and quoted a National Consumer Disputes Redressal Commission (NCDRC) order of 2015.
It is usual for us to be told to buy bottled water in many restaurants. In fact, in multiplexes, we do not have much of a choice to have water other than the packaged ones. "This has happened to us many times. We are forced to buy water, because they don't give us free water. How can restaurants do this? When a customer is eating, he/she should have the provision to drink as well. And it is for the outlet to arrange for free drinking water. I am glad, someone took out time to fight for this," says Swati Pillai, a regular restaurant goer.
NCDRC bench headed by Justice VK Jain ruled that water being a basic necessity for human beings, it is obligatory for the cinema halls to make it available to the moviegoers in case they decide not to allow the drinking water to be carried inside the cinema hall.
"To this, I would say, they force us to buy water. And that is their main objective," she adds.
But refuting the claim, Anil Kumar, Shift Manager in Pizza Hut, says, "We always have water available for customers. But since it is free service, they need to help themselves."
Following up with Pizza hut, KFC spokesperson says, "As a responsible corporate citizen, KFC follows all government laws and regulations. We will abide by the honourable court's decision in this case. We would like to reiterate that as a company policy, we offer free drinking water to customers across all our restaurants."
Matching the tone, Rakesh Sharma of Chinese by Nature says, "To be fair, most restaurants do have free water."
Subscribe To Our Newsletter