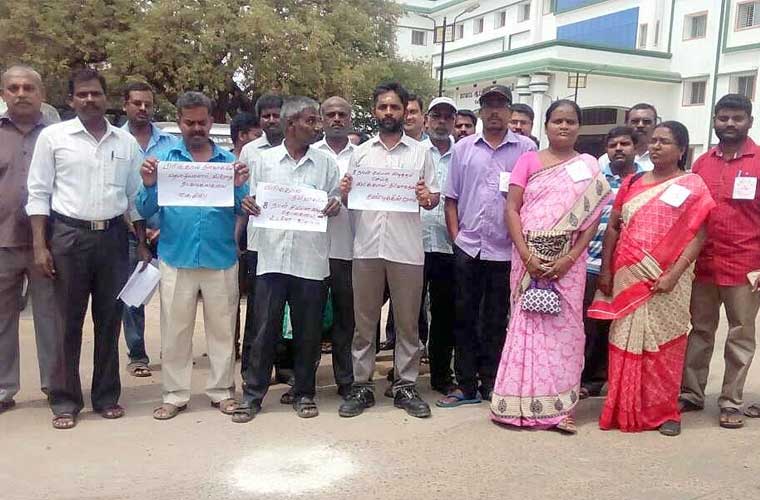 Farmers in Coimbatore district are now confronting yet another problem, this time with the waste cotton mills from where thick black smoke emanates due to burning of waste. The dust particles and the smoke from the mills get deposited on the farmlands and crops thus spoiling them to a great extent.
According to S. Palanisamy, District unit President of Tamil Nadu Farmers Association, farmers of Kurukkupalayam village in Sulur Circle were the worst affected.
"The area is home to many farmers who cultivate tomatoes, chillies and brinjal. Even coconut and fodder are also cultivated. Our profits have already come down by 70 per cent due to drought. The farmers are struggling and the pollution is adding to their troubles," he added.
According to sources, a few private waste cotton mills and iron melting units close to the farmlands burn their wastes and the smoke is let out.
Farmers claim that dust particles from the mills get deposited on the farmlands, thereby spoiling the harvest. "The drinking water bodies in the area also polluted by the dust and waste from these industrial units. They do not have permission from the Pollution Control Board," a farmer said.
When contacted, a senior official from the Pollution Control Board said they would look into the matter at the earliest.
Subscribe To Our Newsletter