A group of students from New Zealand Institute of Fashion Technology will showcase their works at a fashion show here on Friday.
The students, who are here for a six-week internship programme at Bannari Amman Institute of Technology, will display their skills at the 'BANEWZ'17' show.
During the internship, the 15 students, who visited India under a scholarship offered by their Prime Minister – Prime Minister Scholarship for South Asia – studied about various fabrics and also the industrial process behind it. Saree was the main fabric they worked on and they were shown the various stages of making a saree.
The students will be showcasing the designs they have made from handwoven silk sarees, which they bought from Dhoddampalayam.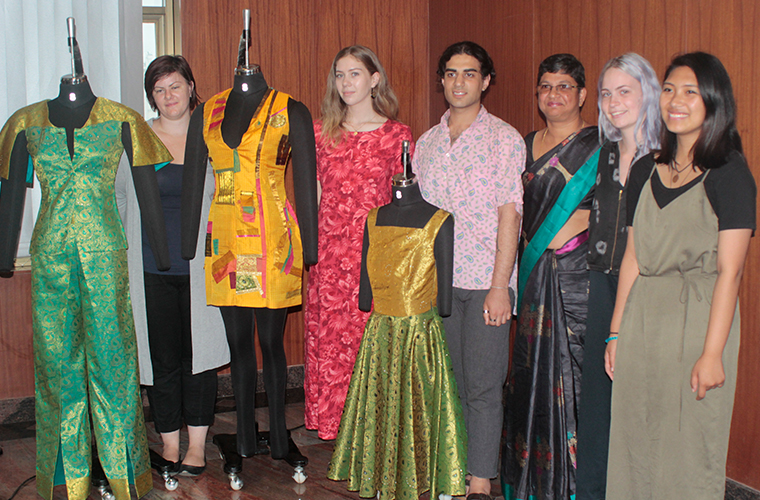 Brooker Foundation in New Zealand facilitated the exchange programme between Bannari Amman Institute of Technology and New Zealand Institute of fashion Technology. "The students have hugely benefited out of this programme. The textile industry is not so vast in New Zealand as it is here in India. The students have learnt about the industrial processes of fabric production as part of the programme," Mr.Giles Brooker, Chairman of Brooker Foundation, said, Prabha Govindasamy, an Indian immigrant in New Zealand, who initiated the process said,"The exposure the students get is very good. In New Zealand they don't get much chance to learn the industrial processes. But in India, especially in Coimbatore the opportunities are immense."
"This is the first time we got to experience the industrial process behind fabric production. This will help us a lot in our career," said Ana Te, one of the students.
"In India, people wear vibrant colours and this reflects their personality. In New Zealand, it is mostly monochromatic", Olivia, another student, remarked.
Subscribe To Our Newsletter