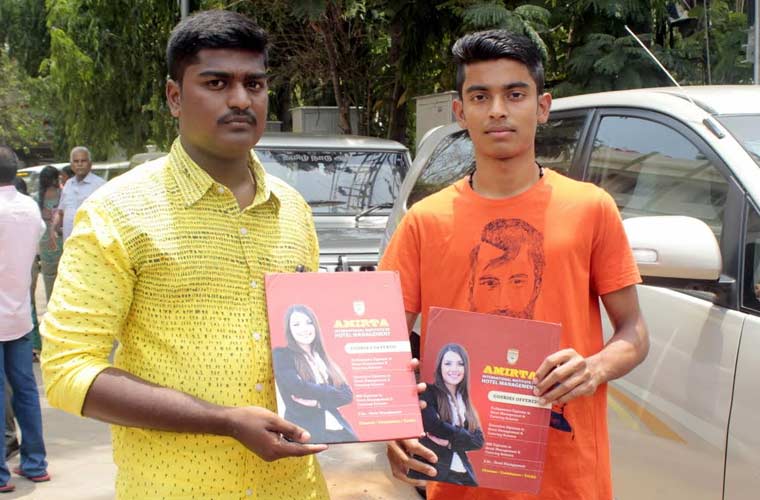 Three students from Amirta International Institute of Hotel Management, Coimbatore, have filed a complaint to District Collector TN Hariharan that the college management was demanding money for issuing their certificates. The students, who have sought the Collector's intervention in the issue, claimed that the management for demanding Rs 1 lakh for the certificate.
M.Soundar, M.Arjun and R.Esakki Raja were students from 2013 to 2016. After completing their course they went to college to collect the degree certificates, but the management refused to give it to them, they said. "The management asked Rs 1 lakh for issuing the certificate. I have fears about my future. We could not go for any job as our certificates are still in college," said Soundar.
The students said that the management was not responding properly to their queries. It was in such a condition that they had to file a complaint before the Collector, detailing all problems they have been facing.
Institute Principal J Sridhar said the students were influenced by one of the former staff to file the complaint. "Our old staff Vinoth is behind this petition, He is doing this out of personal vengeance," Sridhar said, adding that Vinoth was sacked owing to his misbehaviour.
Subscribe To Our Newsletter