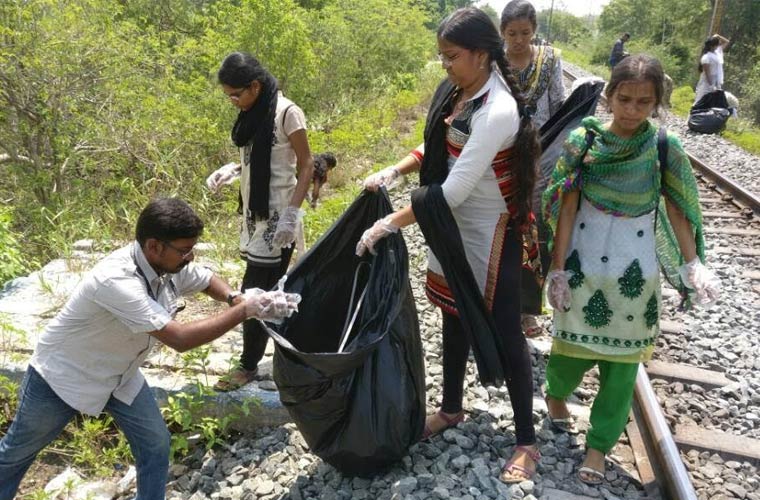 More than 40 students from the Rathinam Group of Institutions along with members of the NGOs and Madukkarai Forest Range of the Coimbatore Forest Division removed plastic waste along the railway track in Walayar.
According to forest department officials, the B track at the Solakarai beat of the range is frequented by a train every ten minutes. Despite giving necessary directions to the commuters not litter when the train is running inside the forest, this is never followed strictly leaving a lot of waste on either side of the track.
"This is an important area frequented by elephants, leopards, deer and other animals. Plastic in this area of their movement can be very harmful," said an official.
Teaming up with the members of the Wildlife and Nature Conservation Trust (WNCT) and the Forest Department, students collected close to 10 bags of plastic wastes, including empty bottles, plates and covers strewn by passengers. The cleaning up was done along a 2-km stretch.
Subscribe To Our Newsletter