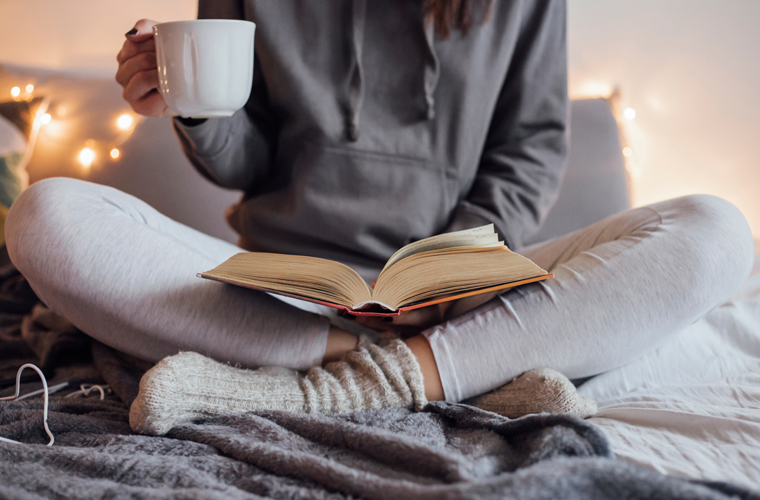 Bengaluru: Just yesterday I walked into a book store in a popular Mall in Bengaluru, and it was crowded. And I wondered, aren't we in the age of digital books? I thought people had shifted gears to ebooks rather than hard bound ones. With the advent of Kindle and Amazon, many wrote obituary for books that we can see and feel. But I was amazed to see the place that books hold in our life and in our bookshelf.
"Holding a book and the visceral act of smelling the ink, turning the pages can't be matched with a Kindle. There is something magical about holding, owning a book. You can't really own a soft copy. I don't think books can ever be a passe' even in this digital world. It is finding new relevance," says Sudeshna Saha Roy, an avid reader.
In fact, almost confirming this in not so many words, Prakash, Sales Manager of Sapna Book House Jayanagar, Bengaluru, says, "Yes, the sales have marginally increased. We haven't seen a dip that we were expecting." But that doesn't mean that ebooks have not taken off with readers. If figures are believed, ebooks topped sales for the first time in 2011 and 2012 worldwide. And more so, they have become really popular with the younger generation, the generation that is really savvy with gadgets. Studies show that readers under a certain age have taken to digital books more than the older generation.
A study by Scholastic found that the percentage of children who have read an ebook has nearly doubled. "I believe that very small children and till the age of 9-10 years are fascinated with books, the feel, the colour and the pictures. But children above that age are digitally inclined, and would prefer reading it from a Kindle, rather than carry a heavy book around. My son loves his books, they sit pretty on his book shelf," Sayantani Roy, a pre-school teacher says.
Though there is no denying that ebooks are convenient, portable and easy, but there are some aspects of a hard bound that they can never achieve. "I feel that some books are collectibles. Books have been in existence since eons, and digital has come in only now. There is a deep connection with books, their covers, there fonts and even their smell. And I can see that there is a renewed enthusiasm towards books in youngsters. Innovative sessions, readings by bookstores and publishers are keeping the love for books alive," says Chandrani Banerjee, a journalist and author of a book for the UN on street women. She adds, "I think ebooks and hard bound ones co-exist and flourish. They both are in demand and only enticing more readers to fall in love with books in either form."
Subscribe To Our Newsletter