Novel ways are being found to protest against opening of liquor outlets with the latest being placing thorny plants on the road to such outlets.
Residents of a village near Annur placed thorny plants along the one-km road stretch to the shop at Aragapalayam, some 40 km from here, last evening. This was aimed making entry to the outlet difficult, police said.
The residents were protesting against the administration, which had shifted shop functioning near the city railway station to this place on June 1.
Though police attempted to remove the plants, resident numbers swelled which prevented such action.
Meanwhile, a group of students from two Government schools in the city today staged a demonstration against the functioning of two liquor outlets on the way to their schools on Thomas Street.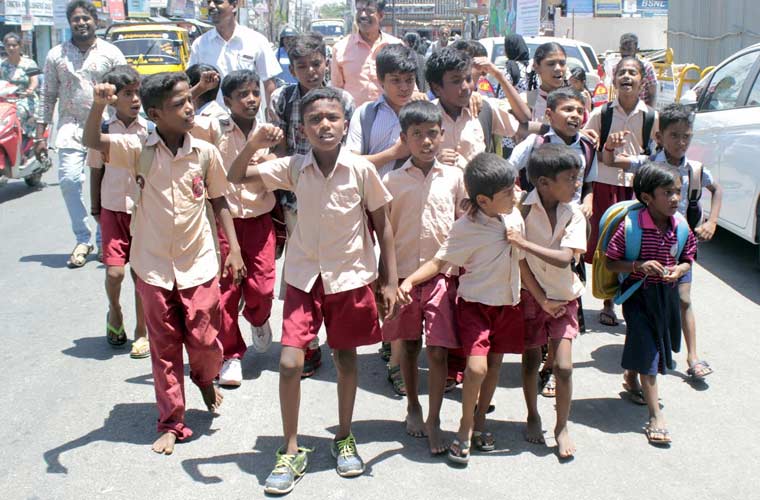 The students, including girls, in uniforms raised slogans against the wine shops that were posing hardships to women and children, police said. The protestors said the shops were open from 6 am to midnight.
Despite representations from the residents, the district administration failed to close the shops and the demonstration was to draw the attention of the government, the students said.
A large number of people also joined the students, and officials intervened and assured them of taking up the issue with the authorities.
Subscribe To Our Newsletter