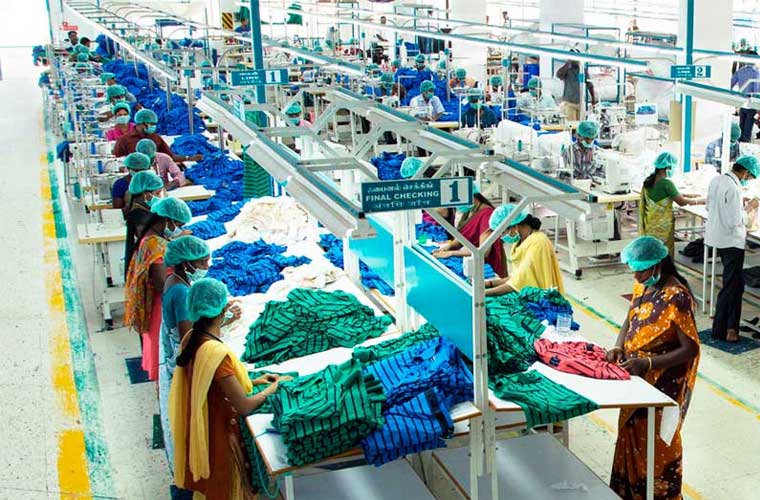 Tirupur, the knitwear hub, has registered Rs 25,000 crore worth exports during 2016-17 and this figure, according to an official, is expected to go up once the industry starts exporting synthetic based garments.
This figure translates into a 10 per cent increase in growth compared to the last fiscal year, India Knit Wear Fair Association chairman, A Shaktivel said yesterday.
He said knitwear exports from Tirupur constituted more than 45 per cent of India's knitwear exports, which will see a rise with the start of synthetic garment export.
Diversification from cotton-based knitwear products to apparels made of man-made fibers will ensure round-the-year business for the Knitwear Garment Exporters, Shaktivel said.
Heavy dependency on cotton-based knitwear products, as at the moment, would restrict the export opportunities of businessmen to a very small segment of the market, he said. Synthetic fabrics will help in the manufacture of a wider range of artifacts including winter and swim wears, among others, thereby giving value addition to their portfolio, Shaktivel said.
Shaktivel's comments came as the city is gearing up for the 44th edition of India International Knitwear Fair, beginning from May 10. The three-day fair, which will be inaugurated by Chief Commissioner of Income Tax, Coimbatore, T P Krishnakumar, is expected to draw buyers and agents from all over the world.
Subscribe To Our Newsletter