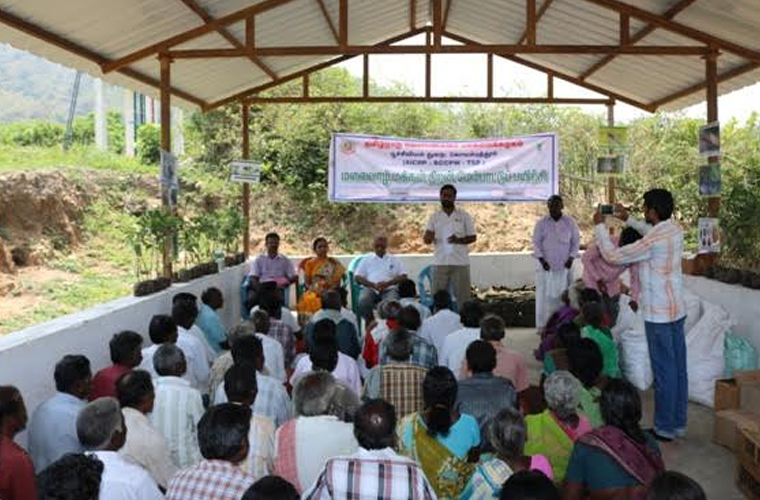 Around 60 tribals from the Seayembukarai and Thoomanur hamlets in Periyanaickenpalayam were given triaining on production of pesticide free crop at the Tamil Nadu Agricultural University (TNAU) on Friday.
Organised by the Department of Agricultural Entomology, Centre for Plant Protection Studies at TNAU, the one day programme also saw tribals distributed with seeds.
The tribal farmers were supplied with free of cost seeds of sorghum, cowpea, field lab lab, bhendi, greens, multicut fodder sorghum(COFS 29) and Cumbu Napier (Co5) slips along with Sapota graft.
In addition, they were also given biofertilizers like Azospirillum (1 kg), phosphobacteria (1 kg), drought tolerance inducing PPFM (500 ml), Panchakavya (1 lit), pulse booster (500gm), Entomofungal pathogen Beauveria bassiana (250 gm), fungal antagonist, Trichoderma (1kg), neem oil formulation (100 ml) and yellow sticky trap free of cost.
In a release, S. Sridharan, Professor of Agricultural Entomology said that the prime objective of the tribal farmers training programme was to create healthy farming practice amongst tribals.
Subscribe To Our Newsletter