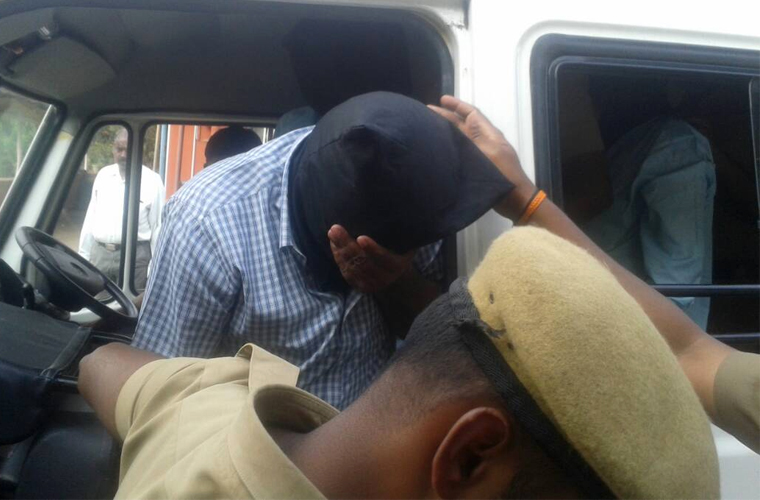 With six accused identified out of 11 for allegedly being involved in the murder of a security guard in former Tamil Nadu Chief Minister, Jayalalithaa's bungalow in Kodanadu in Nilgiris district, police have taken two persons from Kerala for questioning.
According to police, a team, which has gone to Kerala, with the help of Malappuram police, are interrogating two persons near Nilambur, whoare reportedly involved in the case.
The key accused Kanagaraj, a former driver of Jayalalithaa, who conspired for the dacoity at the bungalow, was killed in a vehicle accident yesterday near Athur in Salem District, while his friend and co-conspirator Sayan alias Shyam also met with accident, in which he sustained injuries, while his wife and child reportedly died on the spot near Thrissur.
The condition of Sayan, undergoing treatment in a private hosital here, is stable, doctors attending to him said.
Meanwhile, a group of police personnel from Palakkad visited the hospital and carried out inquiry with Sayan for nearly one hour, they said.
The four arrested Sathisan, Santhosh Sami, Udhayakumar and Deepu were brought to Kothagiri police station in Nilgiris District this afternoon and taken to Government Hospital for medical examinations, police said.
After medical checkup their faces totally covered, were taken to the house of Coonoor Judicial Magistrate, Sundararajan for remand, after which they will be lodged in the Central Jail in Coimbatore, police said.
Subscribe To Our Newsletter