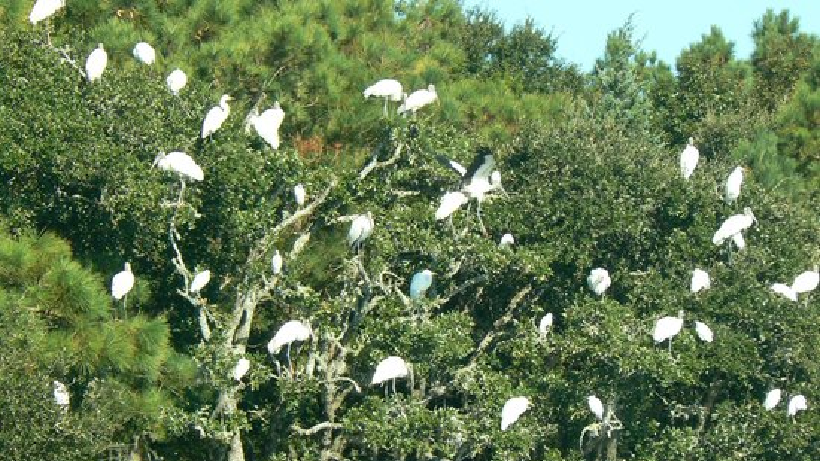 Villagers of Koonthankulam, some 27 km from Coimbatore, celebrated Diwali without firecrackers to ensure a peaceful and pleasant stay for the few thousand birds atop the trees and also inside the sprawling tank. Babul trees attract a lot of domestic and migratory birds.
The villagers were very empathetic and imposed a voluntary ban on the bursting of crackers and using cone speakers as a part of celebration even before it was declared a bird sanctuary by the forest department
Over 45 bird species, including painted storks, flamingos, bar-headed geese, pelicans, spoonbills, snake birds, herons, terns, ducks and egrets are seen in Koonthankulam.
"Though the tanks are now getting water after the recent rain, the sanctuary is yet to attract a huge number of birds. As of now, only white ibis and spoonbills are camping here, and that too deep inside the tank. However, things will change in mid-December as more rain and the cool weather will attract more birds, including migratory ones from the Himalayas and even Europe," says birdwatcher Paulpandi.