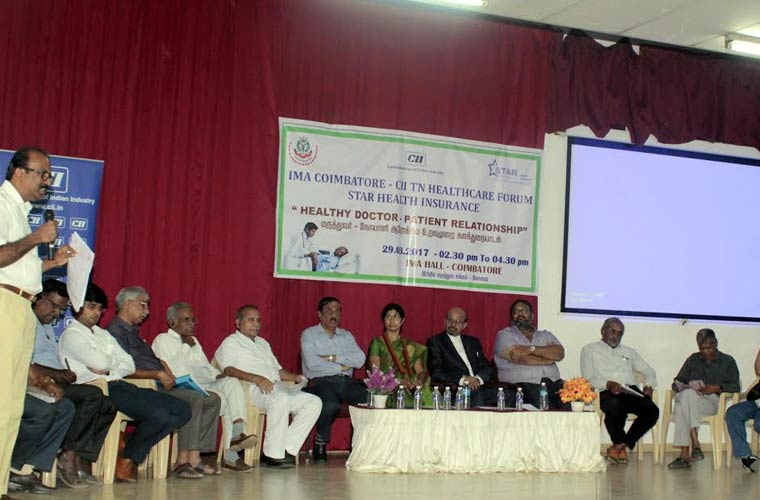 As the medical fraternity is flourishing on the wave of technology, it is also paying a heavy price, losing trust with patients, says Dr. S. Ravikumar, member of the Indian Medical Association, Coimbatore.
Monitoring a panel on 'Healthy Doctor-Patient Relationship', at the IMA Hall here today, he said that after medicine moved from the service sector to the industrial one that involves more money, people have slowly started to lose their trust in doctors.
"The loss is also an outcome of spreading of wrong information," he alleged.
Because of the trust loss, people have started attacking the medical fraternity claiming wrong treatment to be cause for unavoidable deaths, he said.
Doctors were now scared of handling serious cases. Some even openly claim they will not attend emergency cases and some do not want their children to follow their profession, he added.
P. Prakash Subbarajan from Star Health Insurance said the cost factor for treatment could be to a large extent dealt with through insurance schemes.
The discussion involving specialists covered a number of issues covering doctor responsibility, insurance policies, time management and consumer awareness.
Subscribe To Our Newsletter