To combat any disease, it is necessary to dispel the fear that surrounds it and learn the truth about it. We talked to a few HIV AIDS physicians to know the basics.
Myth: HIV or AIDS can be cured.
Reality: "To date, there is no cure for HIV or AIDS and there are no vaccines to prevent HIV infection," says Dr Haripriya Manjula, Consultant HIV physician, SVYM.
Myth: HIV/AIDS afflicts homosexuals more than others.
Reality: "It is a bizarre myth. HIV is widespread amongst truck drivers, sexual workers who may be heterosexual. Regardless of sexual orientation,everyone is at risk of getting HIV from blood-to-blood contact, sharing needles or unsafe sex," says Dr Mukut Bhowmik, HIV Specialist, who works for the NGO Saathi.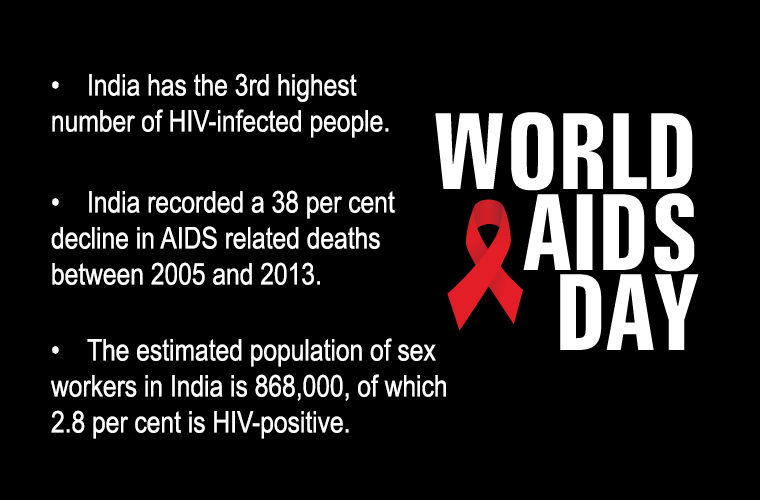 Myth: You can get HIV from breathing the air around an HIV-infected person or from hugging or holding hands with an HIV-infected person.
Reality: "Numerous advertisements have been aired to dispel this myth. HIV cannot be transmitted through toilet seats or doorknob handles, or touching, hugging, holding hands or cheek kissing an HIV-infected person," explains Dr Aftab Nawab, an HIV physician who helps NGOs working on HIV. He adds, "HIV is transmitted through contact with an HIV-positive person's infected body fluids such as semen, pre-ejaculate fluid, vaginal fluids, blood or breast milk. Also from needles contaminated with HIV-infected blood, including needles used for injecting drugs, tattooing or body piercing."
Myth: You can get HIV by kissing an HIV-infected person.
Reality: "Casual contact through closed mouth or "social" kissing is not a risk for transmission of HIV," says Dr Aftab.
Myth: Since I only have oral sex, I'm not at risk.
Reality: "You can get HIV by having oral sex with a man or a woman. That is why it is important to use a latex barrier during oral, vaginal or anal sex," warns Dr Haripriya.
Subscribe To Our Newsletter