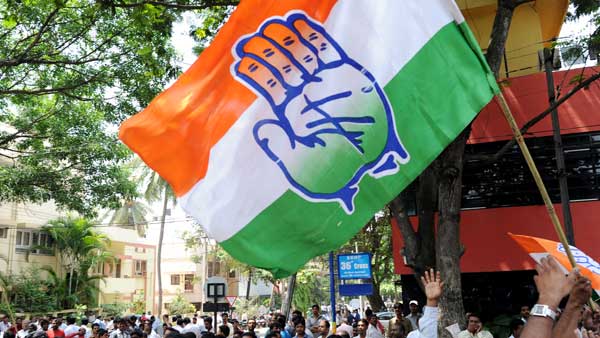 Kottayam: Despite the rating of the Congress making a nosedive after many leaders got embroiled in sex abuse and corruption allegations in the Solar case, the party continues to remain divided due to groupism at its height.
There are two groups in the party – one called 'A' (Antony) group led by former Chief Minister Oommen Chandy and the other 'I' (Indira) group led by Ramesh Chennithala. These groups were baptised by the media during the active rivalry between former Chief Minister K Karunakaran and former Union Defence Minister A K Antony in the eighties and nineties.
The rivalry was due to Antony strongly opposing some of the policies of Karunakaran even as they had strong associations. Chennithala was the liuetnant of Karunakaran while Chandy a torchbearer of Antony. Interestingly none of them showed their allegience to their godfathers when they really needed their help.
Of late, the party leaders are fighting in the name of preparation of the list of the names for party posts.
The Congress leaders were up in arms during the last few days due to this groupism in the name of getting a plum post in the State unit.
Each of the group wanted to get maximum representation.
Finally, the list of 304 members is out of which 'I' group has scored over 'A' by managing to get 146 members from its faction while the 'A' l got only 136. Majority of them are above 45 years.
Only 45 members are below 45 years. There are 28 women and 18 belonging to scheduled castes. More members are expected to be appointed at the discretion of the State unit President.
Former Union Minister Shashi Tharoor opted to back out but was not allowed as per party HIgh Command's direction. There was internal bickering in the name of preparation of the list and it was due to the intervention of A K Antony, former Union Minister Mullappally Ramachandran and AICC general secretary the final list was prepared.
Subscribe To Our Newsletter