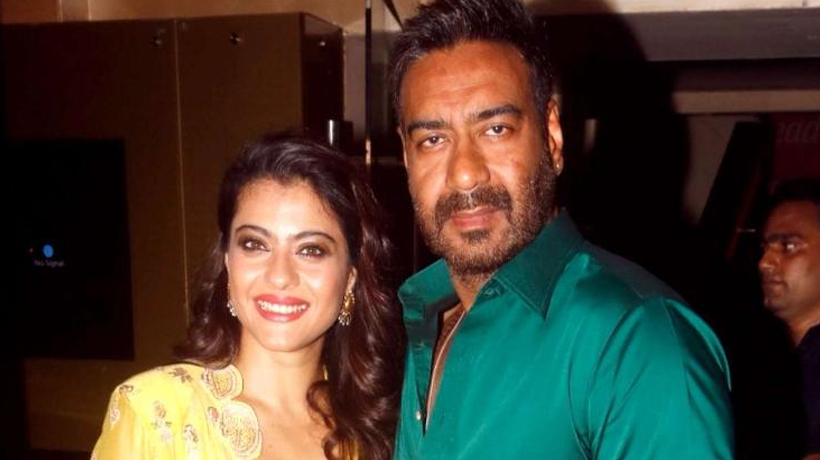 From his brooding intensity to his deep baritone, Ajay Devgn never fails to send his female fans into a frenzy. Recently, one of his admirers requested his wife Kajol to "leave him" for her.
During a promotional interview with an entertainment website for her upcoming film Helicopter Eela, Kajol was asked by a fan, "I have a huge crush on your husband. Can you leave him for me, please?" The amused actress responded with, "No! Absolutely not!"
Ajay is quite a favourite with the ladies, and Kajol was asked how she deals with the attention that her husband gets. She said, "I think it's fab. He's making a lot of money off it. Great. Kudos to him! But I don't have to deal with it on a daily basis, fortunately. And no, I'm not leaving him, sorry!"
Kajol is currently gearing up for the release of Helicopter Eela. Directed by Pradeep Sarkar, the film is an adaptation of Anand Gandhi's Gujarati play Beta Kaagdo. Kajol plays Eela, an overprotective single mother who decides to finish her studies after two decades, and enrolls in the same college as her teenage son (played by National Award-winning actor Riddhi Sen).
Helicopter Eela, which also stars Neha Dhupia and Tota Roy Choudhury, is slated to release on October 12.
Subscribe To Our Newsletter